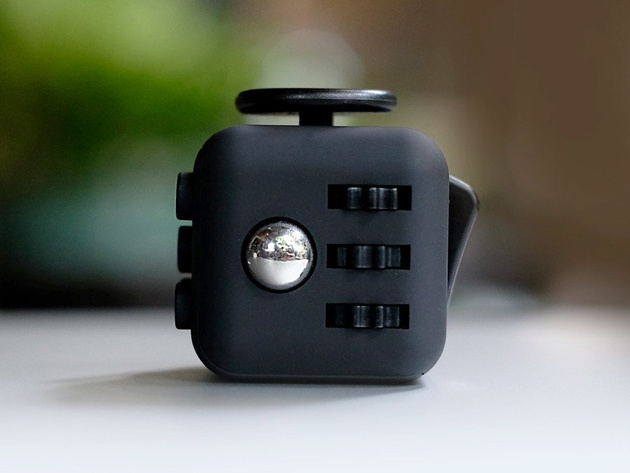 Oh this is great. You guys remember the Fidget Cube we wrote about last year? Yeah, well now you can buy it for $15!
When you were a kid there was silly putty. Well, today we're smarter and in need of greater focus, which is what makes Stress Blocks such a revelation. This addicting desk toy is designed to help you focus, offering six sides with a unique game to let you fidget and burn off that excess energy in a healthy way. And it's not sticky!

– Play w/ six different sides to expel energy
– Increase focus by occupying your hands while you zero in on what's in front of you
– Take Stress Blocks anywhere – they easily fit in your pocket
So yeah, fidget your heart out for very little money. This deal lasts one week.