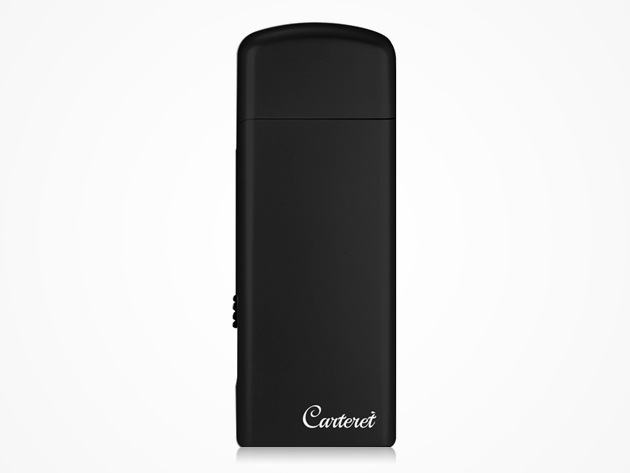 It's 2015, and you're still using fire to light your smokes? You realize that fire's been used by man since before we could even write, so maybe it's time to upgrade the frustrating experience through the use of technology? The Flameless USB Travel Lighter uses a metal element that heats up glowing red to light anything you want.
It turns out there's a way to actually make fire work better. This gas-less, flameless lighter can ignite anything you need without that whole pesky elemental process. It juices up with a super convenient slide-out USB charger to give you up to 50 uses at a time. Because it's flight-approved, you can travel anywhere around the earth, no matter how windy it gets, because it's both windproof and eco friendly. Now that's a gas.

– Flameless light without gas
– USB charger
– TSA-approved
– 15-second auto-safety shut off
– Charging indicator lets you know when it's ready
– Windproof so it won't blow out on you
– Sleek brushed metal casing
– Up to 50 uses per charge
The best part is how cheap it is. Normally it retails for just $20, but after today's deal it's a ridiculous $12!