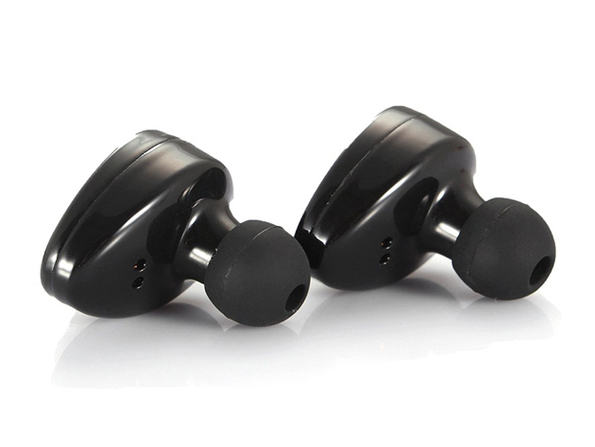 Wireless earbuds usually aren't fully wireless, sporting a connection between the two buds that makes them a little more unwieldy, and also impossible to wear only one. The 1Voice Wireless Bluetooth Earbuds 2.0 aren't like that, being truly wire free.
1Voice has gone a step further with their Bluetooth wireless earbuds, giving you an audio experience that is crisp, immersive, and truly 100% wireless. No mini wire connecting earbuds here, these wire-free earbuds are ergonomically designed to sit comfortably in your ears for longer, and cutting-edge Bluetooth 4.2 technology gives you a crisper aural experience than ever.

– Avoid skips & static w/ the elite CSR 4.2 Bluetooth Chipset
– Enjoy for longer due to the comfortable, ergonomic design
– Charging case keeps your earphones fully juiced when not in use
– Get an immersive sound experience thanks to a full speaker & mic in each earbud
– Hook them up independently, or paired for a surround sound experience
– Listen for up to 5 hours without recharging
Normally $129, they're $59.99 with today's deal.