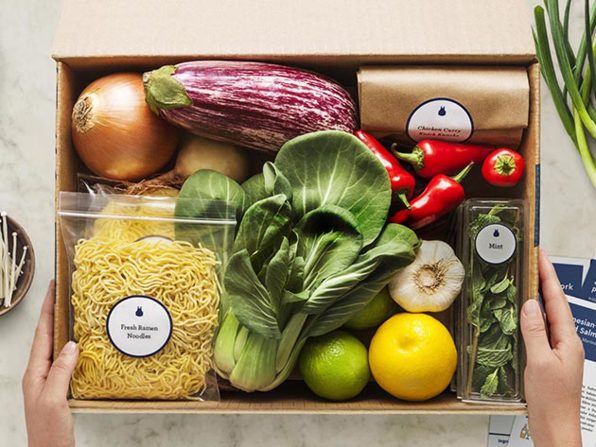 It's actually considerably easier and maybe even cheaper to eat out. This is sad, because outside food tends to be less healthy than home-cooked meals. The issue, for many people, is that buying ingredients for one recipe often means having a bunch of stuff left over and going to waste. Well, Blue Apron Plans has a different approach. They send you pre-portioned ingredients along with a recipe on how to combine them into a tasty home-cooked meal.
Whether you're new to the kitchen or you're looking to spice things up with exciting, seasonal recipes, Blue Apron will deliver just what you need. It's simple – you'll get fresh, gourmet recipes and the highest quality, sustainably-sourced ingredients to bring them to life. With this incredible deal, you'll prepare three meals for two people within a week's time. Just long enough to get hooked on delicious home cooking.

– Receive pre-portioned ingredients for 3 recipes to be cooked & enjoyed by 2 people delivered to your door
– Enjoy farm-fresh produce, high-quality antibiotic free meats & sustainable seafood, artisanal spices, grains & cheeses
– Learn to cook with Blue Apron's always original and top notch recipes, new every week
– Support small-scale farmers with specialty produce and unique ingredients
– Meals are 500-800 calories per serving
– Blue Apron is available to most U.S. addresses excluding Alaska & Hawaii. To see if Blue Apron delivers to your area, click here
– Note: for new subscribers only
Normally $59.94, it's now $25 for three two-person meals.