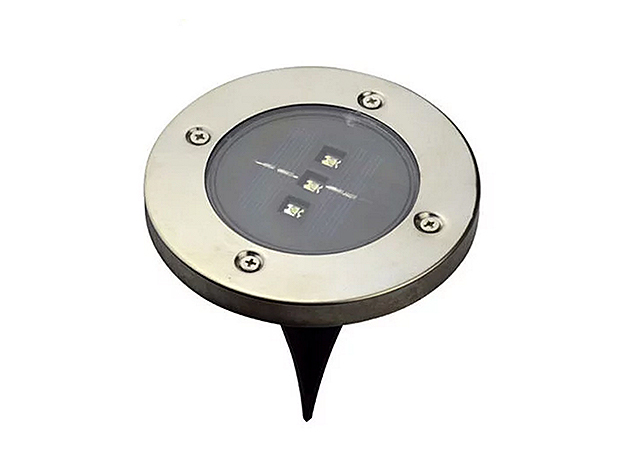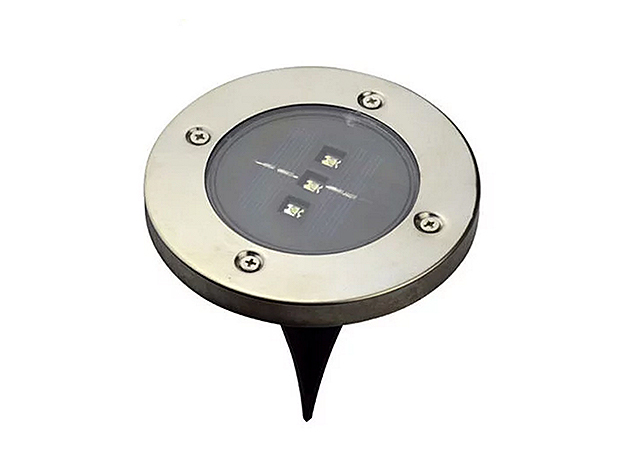 Ever come home at night and it's so dark out that you wish you had little lights lining your driveway, you know, just so you don't drive up the flowerbed instead? Yeah, it happens to the best of us. The Runway Solar LED Lights Set can make that happen more easily than you think, since they require no wiring.
This set of three solar lights can make all the difference in your garden, backyard or outdoor patio. Easily install them into a planter or the grass thanks to the spike located on the bottom of each light, and they'll naturally soak up the sun throughout the day. Plus, they're completely waterproof and shockproof, so they're ready to withstand rain and sprinklers. These solar lights are the perfect way to light up your space without the nuisance of power cords.

– Easily install into the ground w/ spikes
– Use w/ indoor pots & outdoor plants
– Light your walkway by lining the edges of your walkway
– Keep them out all day to recharge via the built-in solar panel
– Rest easy that they won't break with the sprinklers on (waterproof & shock proof)
Normally $89.95 for a set of 3, it's now only $34.98, shipped for free as always.