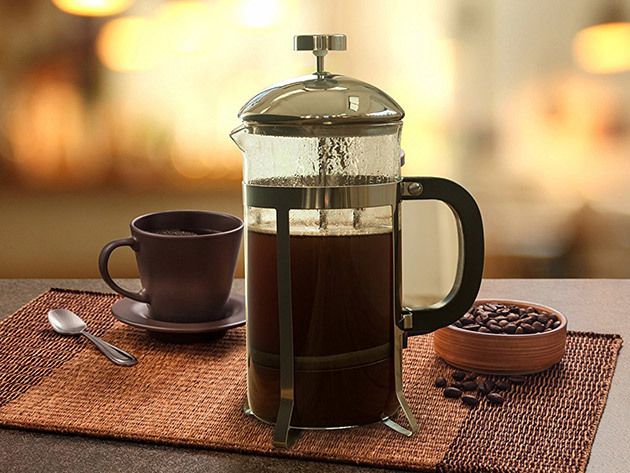 I've been making coffee in a French Press for over a year now, and I love it. It's simple, easy, and really tasty. The Nuvita French Press Coffee Maker is also super simple, and fortunately, priced very low.
Make gourmet coffee at home, on the road, or anywhere you've got a flat surface with this French press from Nuvita. With a sleek, portable design, this easy coffee maker is as great for the trail as it is for your kitchen. Pressed coffee grounds deliver maximum, pure, delicious flavor like it came straight from the bean, and this is the French press to do it.

Double-screen filter system brews aromatic, smooth coffee without letting grounds sip in
Heat resistant glass makes 34 ounces of pure coffee
Constructed with stainless steel frame & sturdy plastic handle to last as long as you're drinking coffee
Dishwasher safe so it's so easy to clean
Super lightweight & versatile to take anywhere you go
It's $15.