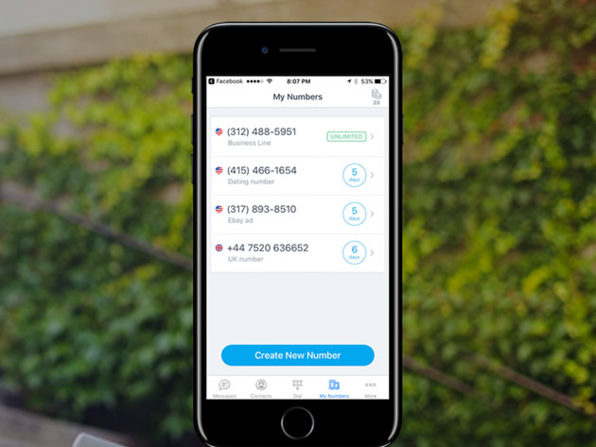 Don't you hate it when you give your number out, only to realize you never should have done so, with the person calling and texting at all hours and not stopping despite your please? Sure, you could simply not give your number out to strangers, or go through the hassle of getting a restraining order. Or, you could get the Ring4 Lifetime Number and Unlimited Plan so you have a spare number to use when in doubt.
Running a lot of business from your phone? Working on contract jobs for which you don't necessarily need to use your personal number? Phone numbers can be precious. Ring4 lets you keep your main number private by allowing you to create a second line and start texting and calling in just seconds. With this deal, you'll get one US number for life, as well as a full year of prepaid use so you can reassert your privacy once and for all.

Featured on Product Hunt, Fox Business, CBS News, CNET, and Forbes

– Receive a brand new US number for US texts & calls for life
– Get a full year of unlimited use
– Send private text messages for free using the iPhone app & easily keep track of threads
– Call privately w/ the dialer or directly from your contact list using a different number
– iOS app works entirely over IP & does not consume any call minutes or text plan from your carrier
Yes, it's number spoofing at its finest, and at $39 we think it's a bargain.