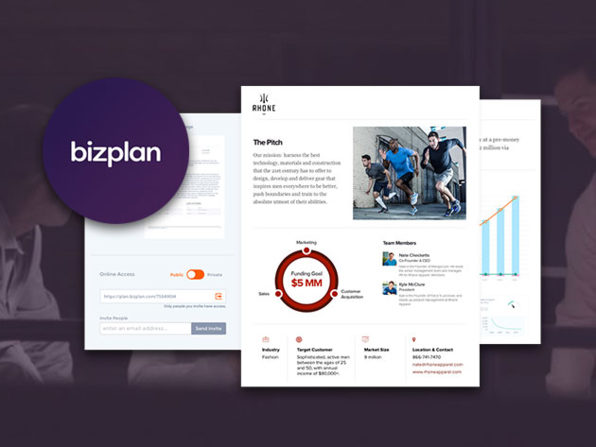 We often show you guys deals on learning to code, or on teaching you some form of marketable skill. But what about marketing those skills once you've learned them? The Bizplan Premium: Lifetime Subscription will help you make some professional, eye-catching business plans that can help your million-dollar idea get the funding it needs to get started.
Need a little help getting your great business idea off the ground? Look no further than Bizplan. This step-by-step business builder breaks down major projects into bite sized pieces so you can accomplish more in less time. Plan your pitch, set goals, and track your progress, all in one central, easy to use interface. Stop spinning your gears on white lined paper and let Bizplan set you on the right path.

"Bizplan is modern business planning software for startups that makes it easy to create, collaborate on, and share your business plan with investors and potential customers," Killer Startups

– Use drag & drop templates to formulate the most important aspects of a business plan from market problem identification to traction
– Incorporate visuals into your plan w/ ease
– Complete a plan in any order you want w/ self-paced progress tracking
– Set your financial goals & analyze all the important data in a single dashboard
– Perform team salary forecasts, revenue projections, & access easy to use financial templates
– Import financial data from the tools you already use, like Xero & QuickBooks
– Share your plan online w/ a single click to collaborate w/ investors & stakeholders
– Get the whole team involved w/ threaded comments in every section across the entire plan
– Present your final plan in a polished, professional manner that will attract investors
– Join the world's largest business funding network on earth, Fundable, for additional fees
– Use Bizplan's fundraising experts any time you need a little help
A lifetime subscription to a service like this would normally set you back $2,940, but with today's deal you have to pay only $69.