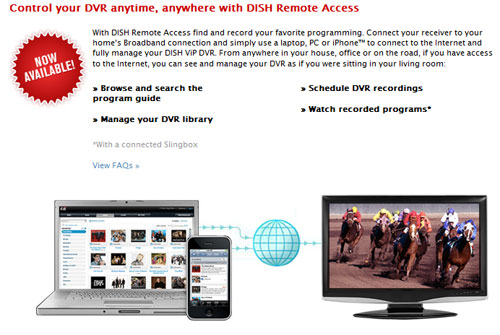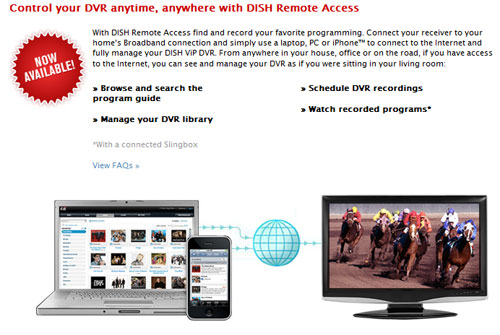 By Shane McGlaun
One of the features that I like about my DirecTV DVR is that I can access it via my iPhone and set shows to record from anywhere I can get a Wi-Fi or cellular signal. The DVR doesn't even have to be connected to my Internet connection to use the app.
Dish Network has announced its own remote access program called simply Remote Access. They even offer an iPhone App just like DirecTV. The service allows users to access their DVR from anywhere in the world and schedule recordings. The catch with the Dish Network app is that the DVR has to be connected to the Internet.
Once accessed users can browse a 9-day program guide or search programs by genre, title, or channel for shows and record them. Only specific DVRs are compatible including the coming ViP 922 HD, 722k, 722, 622, and 612HD. The service is free of charge and available to all subscribers with compatible hardware.
[ Dish Network ]