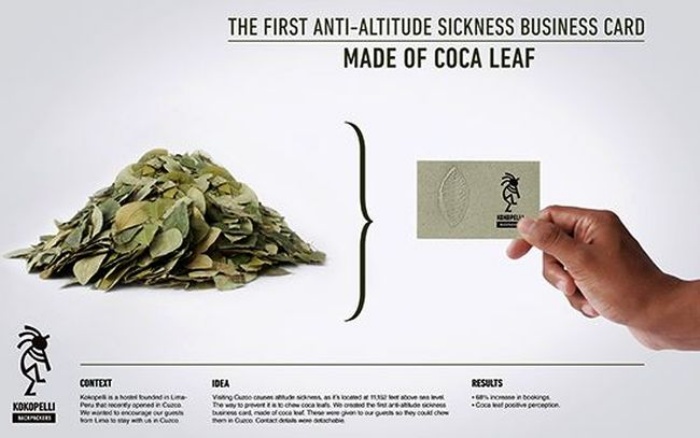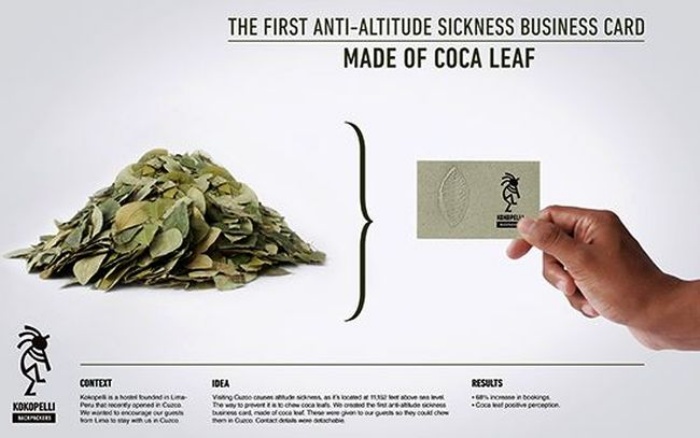 High altitudes do weird things to the human body, even if it might be one that belongs to a seasoned trekker. Dizziness, nausea, fatigue, headaches–these are pains you wouldn't want to have to go through in the middle of a climb. That's what the folks from the Kokopelli Backpackers hostel had in mind when they rolled out their edible business cards that double as anti-altitude sickness remedies.
First of all, it's a business card, so all the hostel's pertinent contact information are printed on it. Then comes the interesting part: each card has a detachable, edible section made from coca leaves that gives climbers an extra boost as they chew on it.
Now that's marketing and design at its finest!
VIA [ Damn Geeky ]