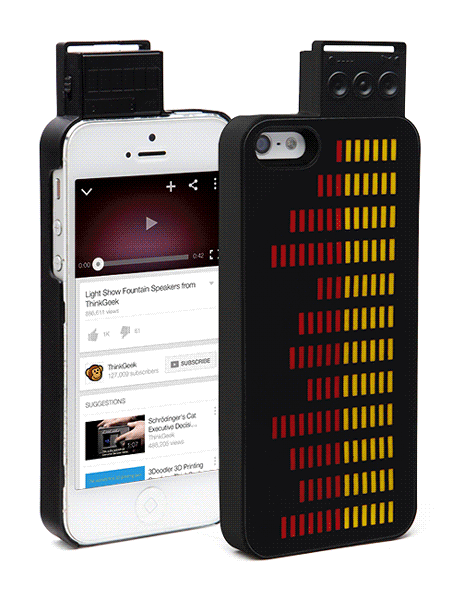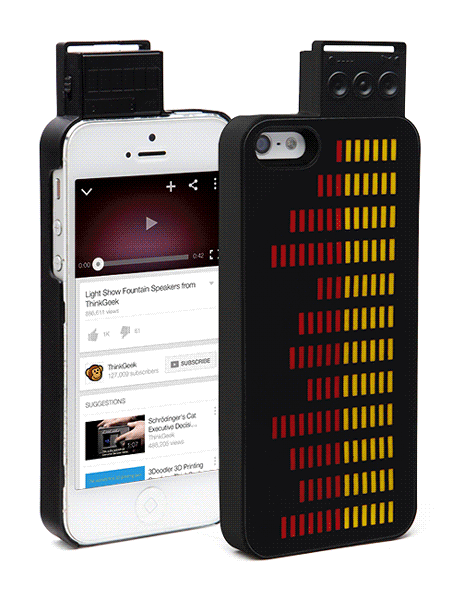 What's better than a case that sufficiently protects your phone from cracks when you accidentally drop it? Why, an interactive one like the Equalizer Case, that's what! It's made from tough polycarbonate plastic to provide an added barrier between your phone and whatever hard surface you might bump or drop your phone on. What sets it apart from other cases is the glowing display on its back that looks like a graphic equalizer.
The coolest part? It reacts to ambient sound or music, so the levels go up or down, depending on the current sounds around it–like, say, the sound of your voice when you're taking a call or the tunes when someone's playing music. It uses its own battery, so you don't have to worry about it draining your phone's power, and has an on/off switch in case you need to tone things down.
The Equalizer Case is available from ThinkGeek for $14.99.
[ Product Page ] VIA [ Laughing Squid ]