Batmobiles are one of the most liked DIY vehicles and it is no surprise that many geeks venture out on making their own. In the past too we have seen many intuitive Batman fans making their own versions of a high end Batmobile, with some so impressive that it was hard to believe that they were made in backyards or home garage. One Batmobile that caught our eye just because of the amount of work put into its making and the attention to detail in its look, is the one pictured above. It also petrified us, considering that it will be auctioned by Historics for an estimated £90,000 at the Mercedes-Benz World in Brooklands.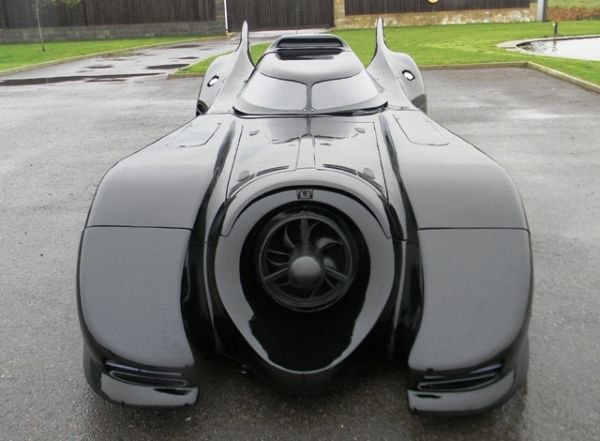 Such is the stature of this amazing Batmobile based on the original machine driven by Michael Keaton in the 1989 Batman blockbuster. Made by a diehard Batman fan based in UK, this Batmobile leaves all other homemade jet black vehicles themed on the original Batmobile in the dust.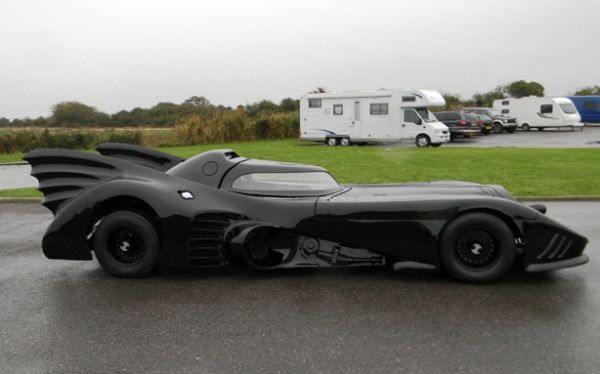 The vehicle is made from a bespoke chassis and powered by a monstrous straight six, fuel injected modern Jaguar 3.2 liter engine having an automatic gear transmission system. The Batmobile comes loaded with functional flame-throwing rear ducts, smoke inducing mechanism, electronic canopy that can be released remotely with the push of a button, remote ignition system, LED running lights, front & rear camera's and a hydraulic suspension that lifts the car 9 inches more than its original height.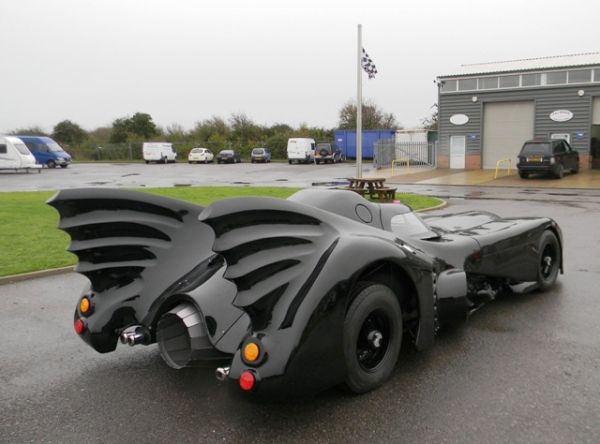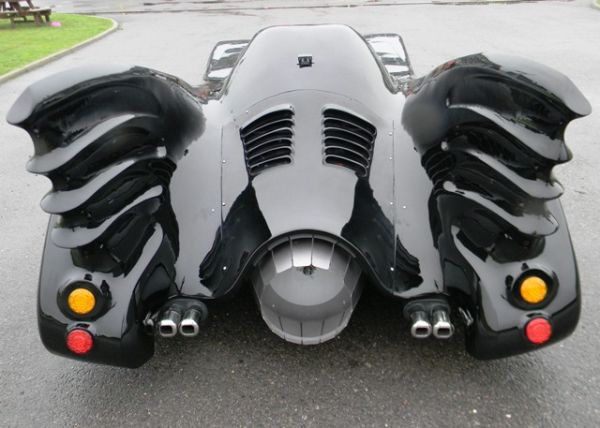 VIA [ Historians ]
AND [ CarBuzz