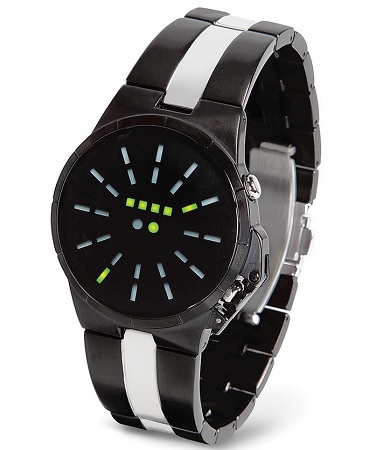 Every weekday, our friends at Faveable compile a list of awesome gadgets and gear that men would love to discover.
Thanks for tuning in to another edition of this series of partnered posts at OhGizmo! This time around, we've turned our attention to some really geeky and awesome watch designs. Most of them appear to have landed straight from sci-fi movies! And then, there are those "smart" watches which interact with our phones and let's also not forget the weird ones! Our editors has tapped into their inner-geek self and researched the best sci-fi, futuristic watches for men.
Featured image above is of Kenneth Cole KC1639 New York Men's Watch. It's a sporty yet fashionable wrist watch with LCD dial and silicone strap. Other features include special touchscreen technology and ability to display time, alarm, 32-city world timer, stopwatch and other chronograph functions.
Check out: 14 Extraordinary Futuristic Watches for Men