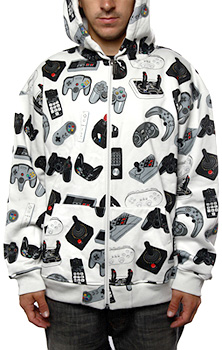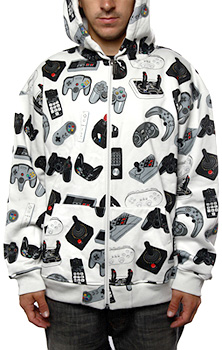 By Andrew Liszewski
If you're tired of the console wars and wished that all the players could just get along, this hoodie from Fifty24SF will show people it is possible. The design features a veritable melting pot of current and past game controllers all living in harmony against a white background.
But something tells me this particular hoodie was designed well before the final version of the PS3 was released or even unveiled because it still seems to include the old boomerang style controller. Also there appears to be no love for the original XBox or the 360 while the Nintendo is represented with 6 different controller designs. So I take back my original statements since it seems like this hoodie might actually spark a new console war.
You can get it from Upper Playground in XX-Large only for $90.
[ Fifty24SF Controller Hoodie ] VIA [ technabob ]