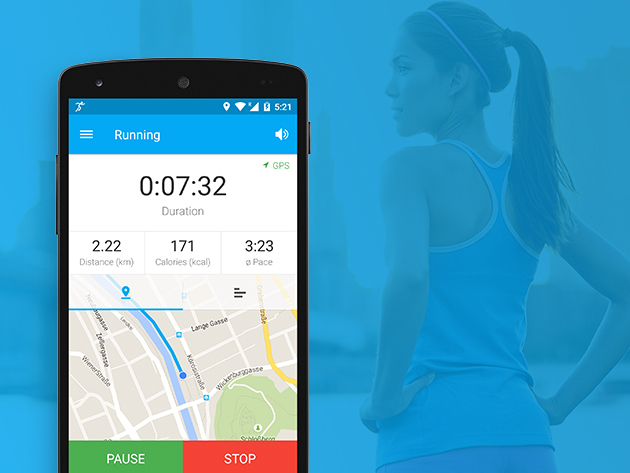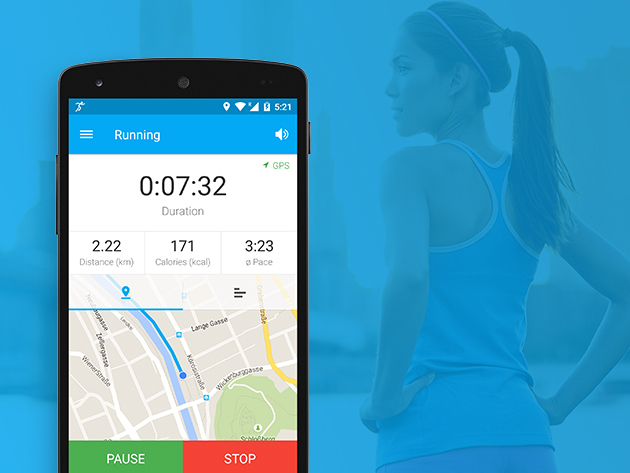 There are lots of activity tracking apps, and the more full-featured ones normally charge you. FitApp Premium normally would cost $5, but with today's deal, you're looking at $0 instead!
FitApp Premium is a running app that doubles as an all-purpose physical activity tracker—and your digital secret weapon to getting in shape fast. With tons of awesome features, the app not only lets you time your average run speed, but also trace the total distance you've traveled throughout each day. There's no question that FitApp Premium is just what you need to lose weight, build strength, and get into the best shape of your life.

– Track & optimize your runs, walks, and jogs
– Get an overview of your running speed, calories burned & other metrics
– Compare your numbers across different types of physical activity
– Use the built-in GPS to trace your runs & share them on Facebook
– Access useful metrics w/ a simple interface that delivers only the info you need
– Record your exercise routine in your diary
– Build muscle, burn fat & get stronger
Of course getting a fitness tracking app is just the first step to getting fit. Now you have to go out there and actually move your bum. But at least it won't cost you a penny to get the app that'll help you track your progress and motivate you.