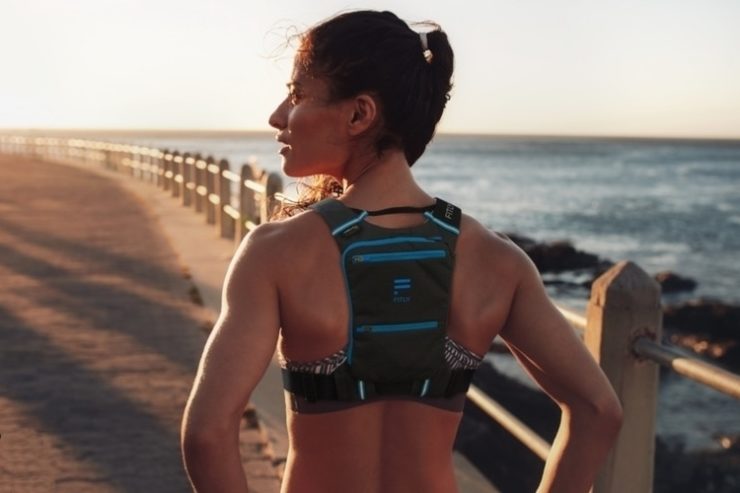 If you've ever tried running, you know how hard it is to keep simple things in your pocket. Keys and wallets flop around like crazy, and phones are another story altogether, most people end up buying an armband to keep them phone safe.
Bringing a back pack would be nice, but they're too heavy and loose to use, but Fitly is different. It's a minimalist backpack with small pockets to hold things tight against your body while running. Its adjustable strap, which sits right under the chest, is what allows the Fitly to firmly stay in place and its gentle stretching pockets prevent your belongings from bouncing around. It's great for those keys, a card or two and maybe even a nutrition bar, and lets you run without worrying that your stuff will fall out of your pockets.
It's available on Kickstarter for $69 and seem like a great idea for most serious runners. Great, now I need a new excuse for why I can't go running.
[ KickStarter ] VIA [ CoolThings ]