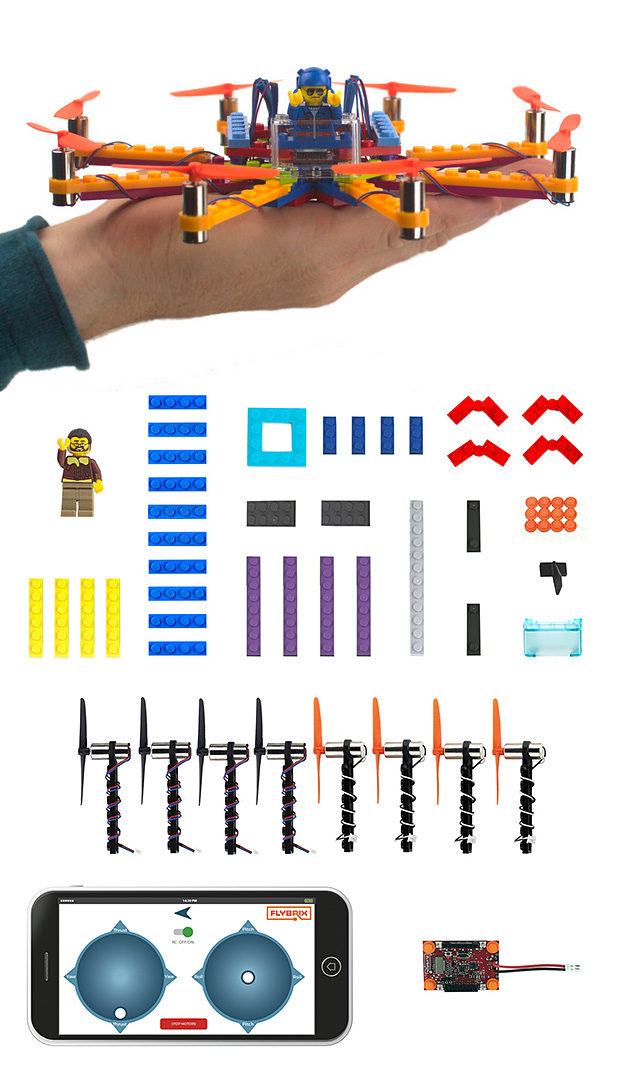 Two of the hottest items on the market these these, LEGOs and drones, combine in one kit called Flybrix to bring you the pleasure of assembling right at home. Each kit comes complete with everything you need to assemble a fully functional drone with LEGO bricks.
The Deluxe Make Your Own Drone Kit Using LEGO® Bricks comes complete with the all the components including LEGO® Bricks, design plans, plus software you need to build your own quad, hex, and octo airframe designs! It also gives you the enhanced piloting option for flying your drones using radio control on top of the full Flybrix build-and-fly experience. No extra tools or supplies needed.
Each kit contains over 50 LEGO bricks, batteries, propellers, motors, and literally everything for as low as $149 for the basic kit. For an extra $40, you can get the Deluxe kit which adds a radio controller for added range.
[ Product Page ]