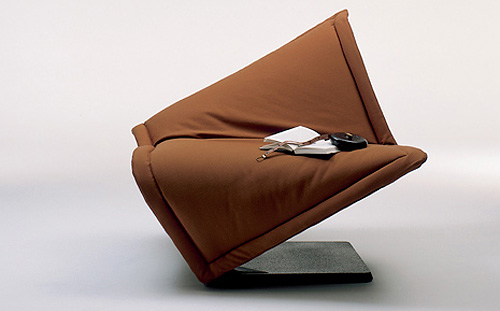 By Andrew Liszewski
Allow me to break the news gently here. This 'Flying Carpet Chair' is neither a carpet, nor can it fly. But if you prefer style over functionality and comfort when it comes to furniture, there's no doubt this would look cool in any living room. It was designed by Simon Desanta and here's what he has to say about his cantilevered chair sculpture:
"Its swinging form stimulates playfully changing sitting positions between upright and relaxed. Flying Carpet impresses as a single piece, but can also be grouped to an ensemble."
I particularly like that he encourages you to buy more than one to create an 'ensemble.' Unfortunately though while the chair does appear to be produced by Rosenthal Einrichtung, I have no idea what kind of outrageous price tag it carries.
[ Flying Carpet Chair ] VIA [ Cribcandy ]