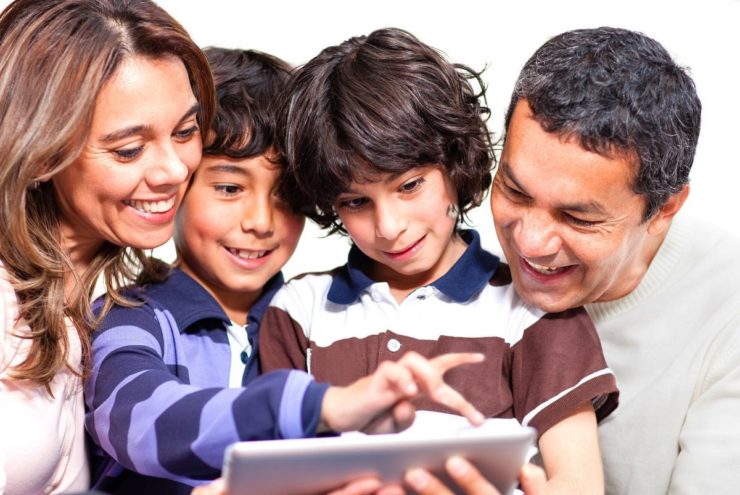 It's gift season. And these days, gift season means gadget season. Consumer electronics companies often choose this time of year to mass produce cheap garbage that no one should buy. We will often buy enticing looking tech objects for gifts that we would never buy for ourselves. These cheap gadgets have the benefit of making us appear to be thoughtful gift givers, while also providing a sense of being on the cutting edge of coolness.
It wasn't that long ago that Amazon offered a 6-pack of super cheap tablets so that you could hand them out like trading cards. Trading cards would have been a better long-term gift. Race to the bottom tech gifts generally serve only the needs of the seller. They end up in junk drawers and landfills. Your family deserves better. So instead of getting several pieces of junk for individual family members, why not get one or two nice things the whole family can enjoy? Here are a few suggestions:
Drones
Drones are the hot tech item of 2017. And they will be flying off of store shelves like nothing else this year. The reason is versatility. Drones cover the market in the categories of age, experience, utility, gender, and price. There is almost no category of person that can't find a drone that is right for them.
You can get the drones without camera options, or the ones with 4K resolution. If you have mischievous teens, the drones without cameras may be a better gift as there is less temptation to invade the privacy of others. However, if you want to have family outings and adventures, a camera drone can be a lot of fun, and capture high-quality photos and videos of everyone.
Big Tablets
Speaking of adventures, if you are having family adventures with kids, there are few things more useful than a modern tablet, and not just any tablet, but a big one. While there are many good smartphones from which to choose, there is still only one premium tablet to consider: the iPad. For a tablet used by the entire family, we can narrow that further to the iPad Pro.
By going pro, you get a bigger and significantly better screen. If what you need is the best screen for watching video content such as movies and TV shows, you simply can't do better than the screen on the iPad Pro.
But not everyone will be interested in watching TV. The iPad Pro combined with the Apple Pencil makes one of the best digital drawing experiences money can buy. Even if your budding artist prefers to color instead of draw, the coloring book experience on the iPad Pro is better than any paper book and box of crayons.
When the kids are not using the iPad for movies and games, you can use it for work. With an LTE model, you can connect to your company's intranet using VPN. It can serve as a reader for your digital book collection, even Kindle books. It can serve as your interactive map, music player, or conduit to the World Wide Web. You don't need to buy everyone in the family a separate iPad. But a family iPad will be one of the most used gadgets your will own.
A Battery Brick
All your digital toys need to be charged. When you are on a trip, there will always be some crucial device that is dangerously close to running out of juice. There are a plethora of good choices in this category of device. Even the Wirecutter, which is famous for giving just one recommendation for the best in a category, offers you four power banks from which to choose. It is hard to say that one device is the best.
Our advice is to get the one that packs the most juice within your price range. That way, there is a good chance it will last for several days while everyone tops off when away from an outlet.
For many, these are tough economic times. Avoid the temptation to buy lots of tech gifts that go directly from box to junk drawer. Instead, buy drones and iPads and power bricks and other things that the entire family can use. Your wallets and the less crowded landfills will thank you.