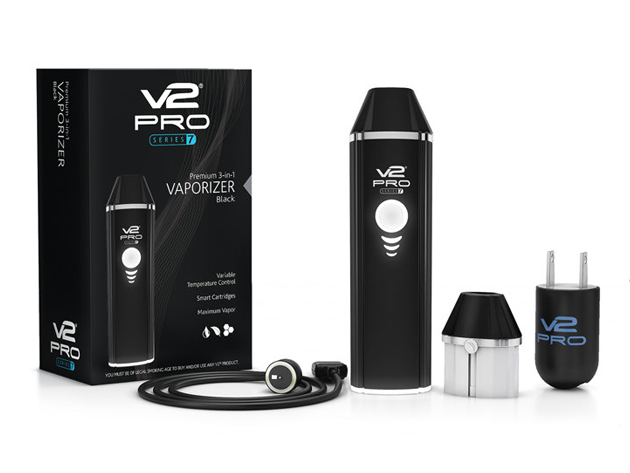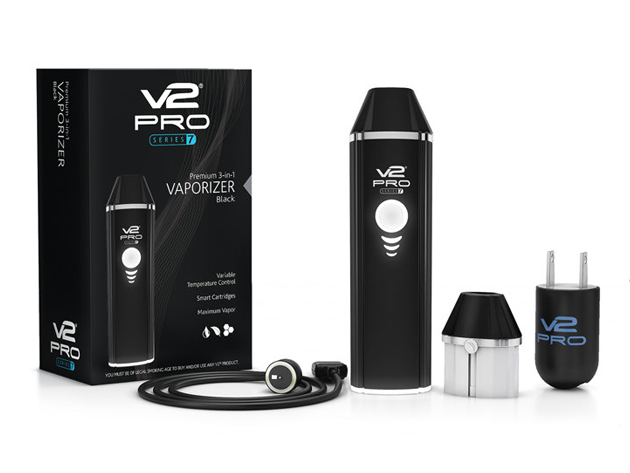 There are all kinds of vaporizers on the market, with new ones coming out almost daily. The V2 Pro Series 7 Vaporizer Kit is one of the more full-featured options out there, and it's seeing a 29% rebate on today's deal.
Waiting on the optimal, flawless vaping experience? V2 Pro enlisted the latest technology to bring you a kit equipped with temperature and voltage controls, greater storage capacity, and extended battery life. Easily switch between three different mediums by simply dropping in a new cartridge via a magnetic connection. The V2 Pro will even automatically recognize the cartridge type or allow you to manually choose between three temperature or voltage adjustments to heat to the optimum temperature, so you can sit back, relax, and enjoy the vape.

– Receive everything you need: a vaporizer, magnetic USB charging cord, wall adapter, e-liquid cartridge, loose-leaf cartridge & the pick and brush for basic loose-leaf cartridge maintenance
– Personalize your vape w/ a choice of three colors: black, steel & blue
– Utilize smart technology & premium features
– Select your preferred voltage & temperature settings
– Enjoy the larger storage capacity & extended battery life
– Automatically heat your vape to the optimal temperature w/ built-in cartridge type recognition
Normally you would have to pay $170 for this full-featured ki, but with today's rebate, it's only $119.