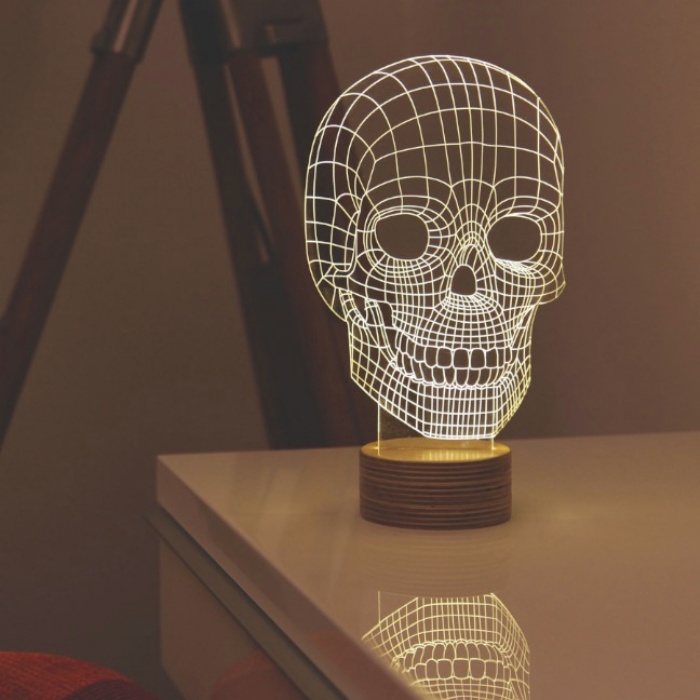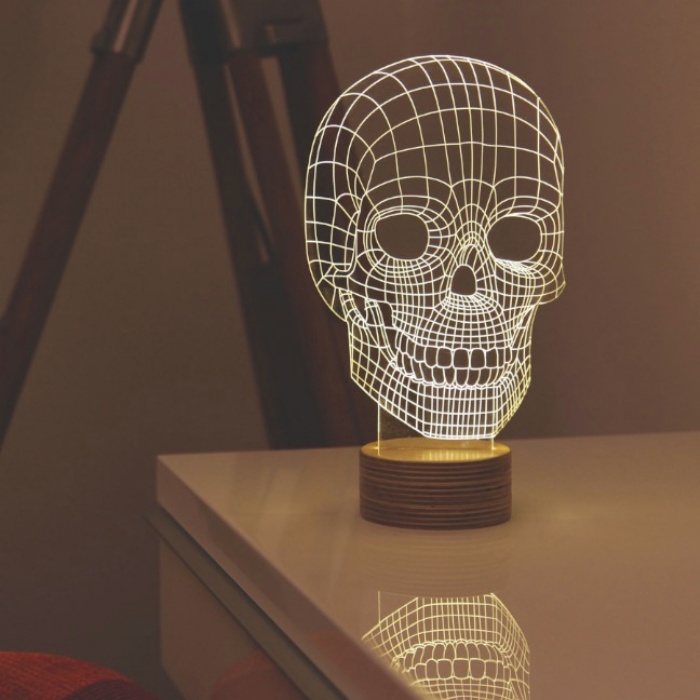 Rarely will you hear someone say that a skull lights up their world. But if you own one of these Skull lamps, you'll be able to empathize. They aren't the most comforting of images to wake up to, but they will give whatever room you decide to place it in that extra edge, decor-wise. You'll be surprised to find out that the lamp is actually just two-dimensional.
Mitigating the complexity of concept and construction with a minimalist, universally understood form, the BULBING Lamp adds artistry, interest, and the gentle glow of ambient light to any room. Clean gently with the provided micro-fiber cloth.
Designer Nir Chehanowski masterfully laser engraved numerous intricate lines on the flat acrylic sheet, giving the impression of a 3D figure. The lamp retails for $120 from the MOMA store.
[ Product Page ] VIA [ Holy Cool ]