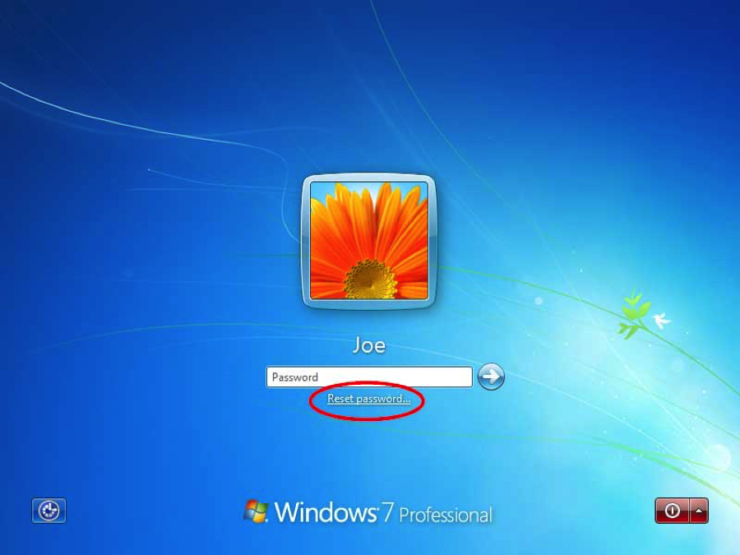 Realizing you've lost the administrator password to your Windows 7 setup can be a very unpleasant surprise. It means you have lost access to all your data and applications on your computer. Luckily, there are still a few methods to recover or reset lost Windows 7 administrator password without system reinstallation and data loss.
Method 1: Using Password Reset Disk
Windows comes with a built-in feature that allows you to create a password reset disk from Control Panel. If you've created one previously, you can take it to reset Windows 7 password when you forgot it:
1. Insert the password reset disk into your Windows 7 computer.
2. When you get to the login screen, just hit Enter and you'll get a logon failure message "The user name or password is incorrect".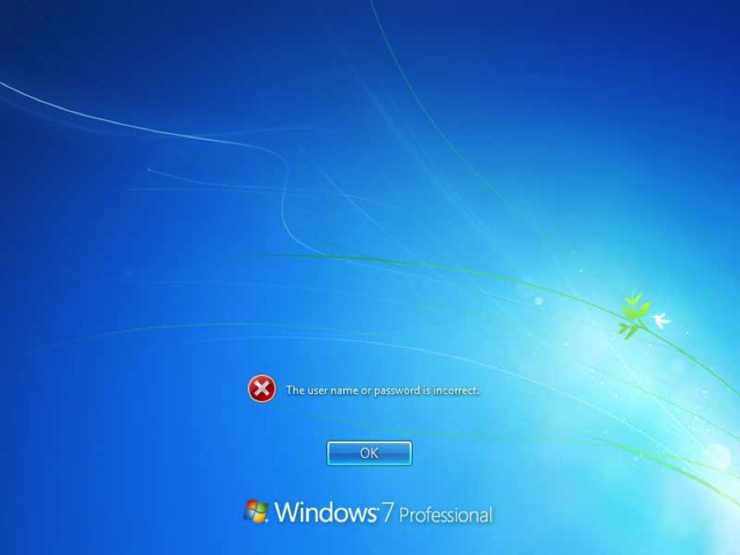 3. Click OK and you'll back at the login screen, but this time you can see a link "Reset password" under the password filed. You have to click that link.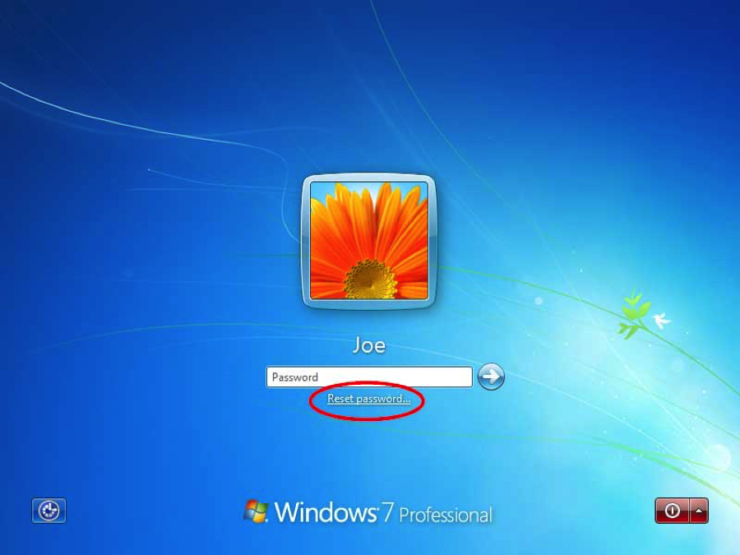 4. When the Password Reset Wizard dialog opens, click Next. Choose your password reset USB drive and it lets you to set a new password for your account.

5. When it's done, you can log into Windows 7 with the new password.
Method 2: Recover Windows 7 Administrator Password with Ophcrack
Ophcrack is an open-source Windows password cracking utility that uses rainbow tables to find passwords. Follow these steps to recover the original password for your Windows 7 administrator account:
1. Go to Ophcrack's website and click on the "Download Ophcrack LiveCD" link, then select the link for "ophcrack Vista/7 LiveCD".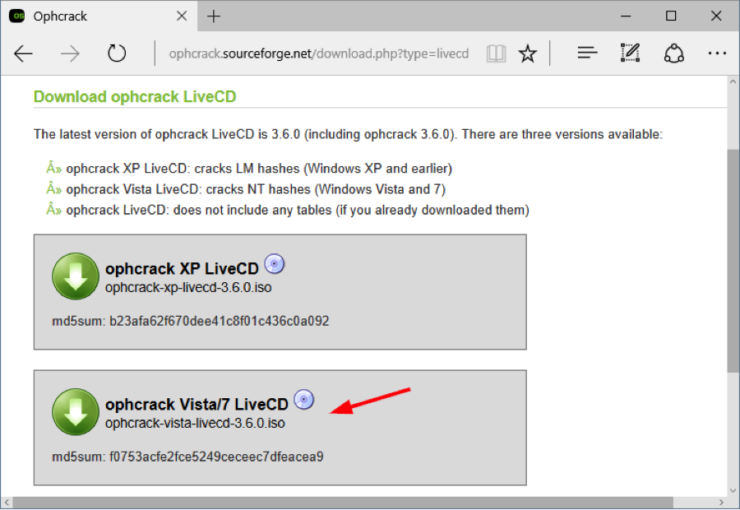 2. Burn the ISO image to an empty CD. If you doesn't have any ISO burner installed on your PC, you can use the freeware ImgBurn or BurnCDCC, etc.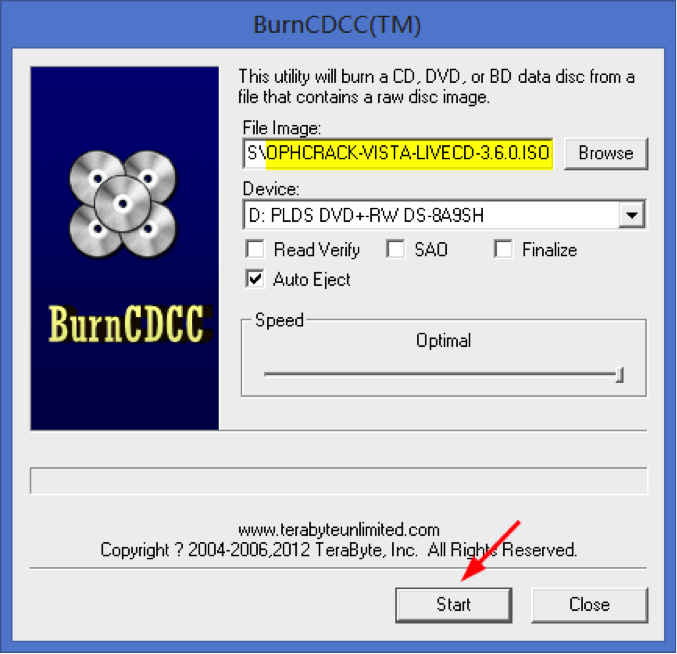 3. Boot your Windows 7 PC from the CD. To do this, you might have to change the boot sequence in the BIOS, and set CD/DVD as the first boot media.
4. After booting, Ophcrack will automatically launch and start to try all possible password combinations. You don't need to do anything, just wait for the cracking process to be done.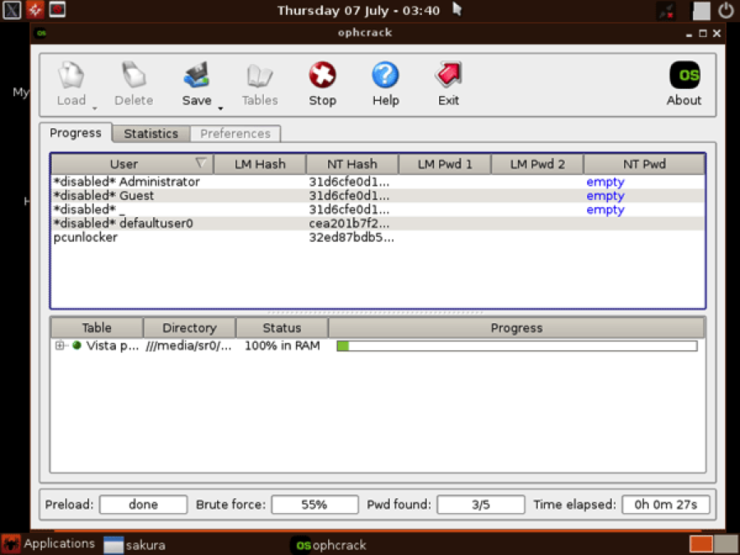 Method 3: Reset Windows 7 Administrator Password with PCUnlocker
Windows account is locked out? Need to access the administrator account which is disabled? Or you forgot Windows 7 password? With PCUnlocker you can regain access to your PC's administrator account no matter the reason for being locked out.
1. Using another PC to download the PCUnlocker .zip archive. Unzip it and save the extracted files to a local folder (for example, your desktop).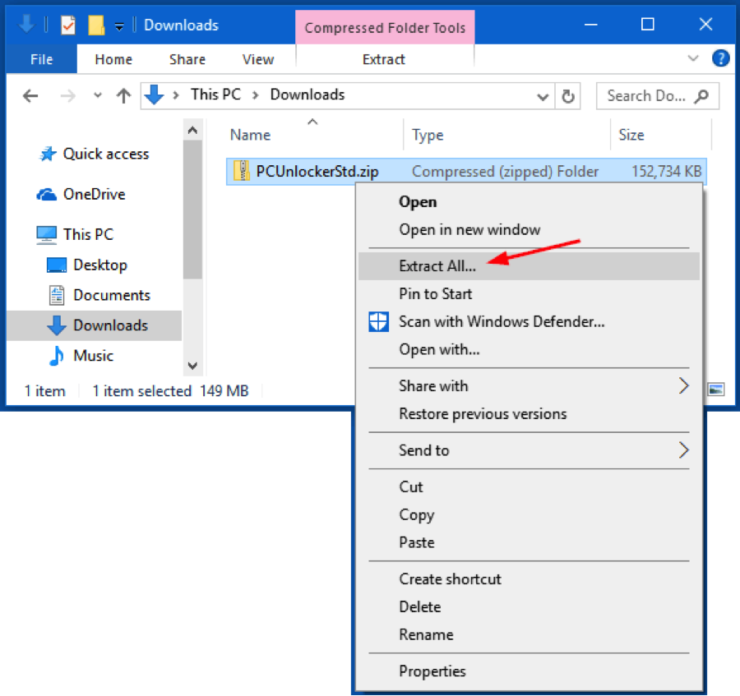 2. Download the free burning program ISO2Disc and install it locally. Launch ISO2Disc and browse to select the ISO file you've extracted, click Start Burn to create a bootable CD/USB drive.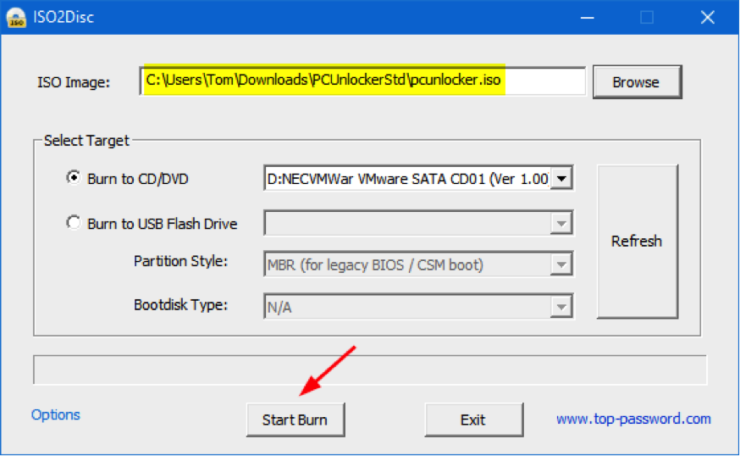 3. Insert the CD/USB drive into the Windows 7 computer that you want to reset lost administrator for. Change the boot sequence and set the PC to boot from CD/USB.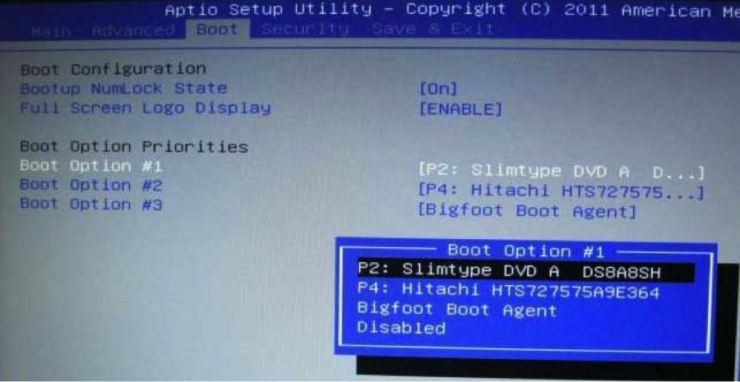 4. After booting from CD/USB, you'll see a screen that lists all local users detected on your Windows 7 system. Choose the local administrator account and click Reset Password.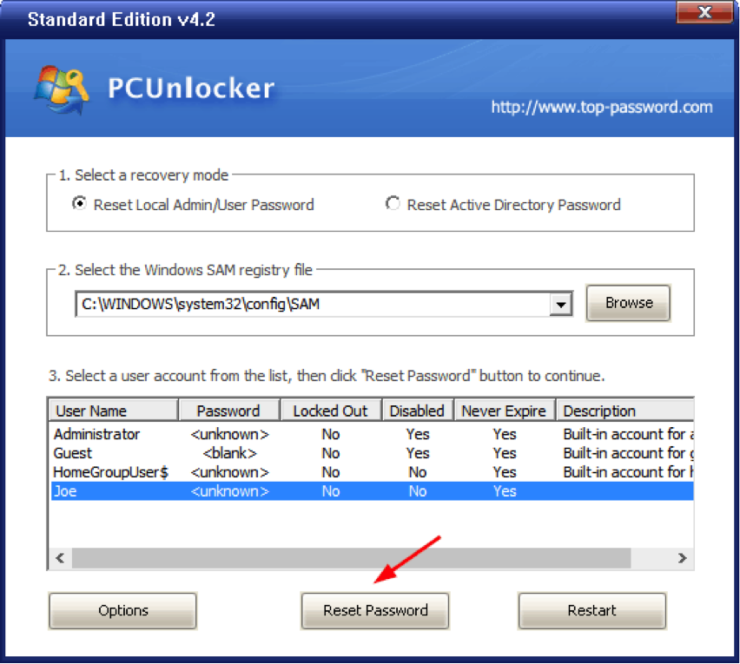 5. When it's done, reboot the computer and you'll find the local administrator account is activated and unlocked. The system will log into that account automatically without asking for a password. That's it!