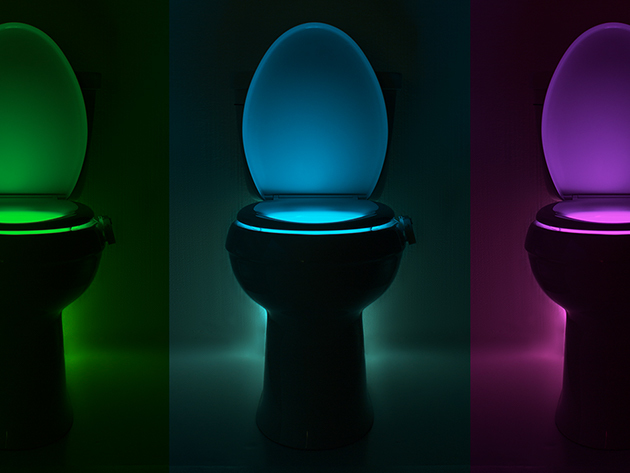 If you're the kind of person that regularly wakes up in the middle of the night to relieve yourself, you'll probably love a product like the Illumibowl. We first wrote about it back in 2014, but now the company is back with a 2.0 version. It's a clip-on LED light with a motion detector that'll turn on as soon as you enter the bathroom. It'll cast a soft glow around the bowl and guide you through your business without blinding you or your sleeping partner. The 2.0 version lets you select any of 8 colors for the LEDs, or set it to a mode that cycles through them, as well as an improved battery and motion sensor.
Let there be light in the bathroom. Now you can add any color of LED light to your toilet bowl and see it glow. That means no more stumbling around when you have to go at night. Simply snap it onto the rim and let it shine: it will automatically turn on when someone walks into the bathroom. There are eight color possibilities and patterned illuminations, making quite the show.

– Turns on & off automatically via motion sensors
– Sets to the color of your choice or a color-rotate light mode
– Easy to clean by wiping with a cloth
– Snaps on in the perfect, splash-proof location
– Fits any toilet
– Battery powered & now w/ even better battery life
– Perfect for potty training children
– Includes a 3-stage dimmer
– Features an improved motion sensor
The best part is you'll only have to pay $15 to own it.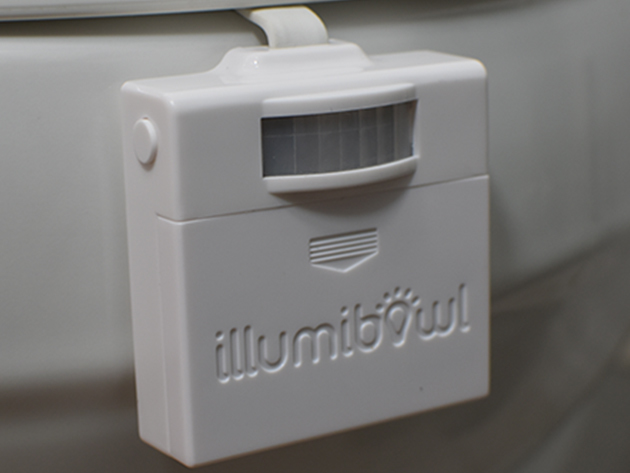 [ Product Page ]