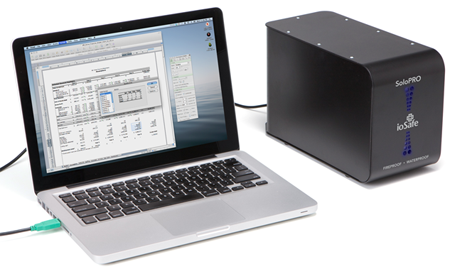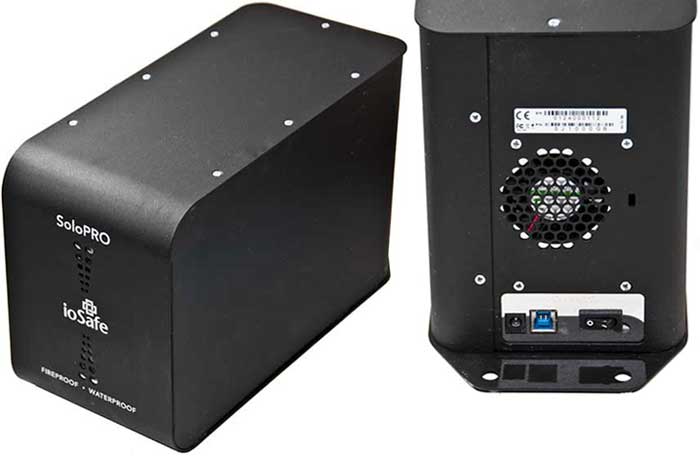 By Ian Chiu
In certain situations and environments, physical security is going to be paramount in your data backup and recovery plan. Maybe you are a SOHO business, or just have a lot of precious data that you want to be sure will survive no matter what natural disaster hits your home! For situations like this, nothing beats offsite storage. Sadly, this is not an option for everyone, and as strange as it may seem some services offer barely above the "dial-up connection" transfer speed levels. So, an alternative is fire and water proof storage solutions.
One such example, which is not only durable (and yes we tried our best to kill the darn thing!) but is also fast is the ioSafe SoloPRO USB 3.0 hard drive. This bad boy not only boasts fire protection of 1550ºF for 30 minutes and is waterproof (though only the hard drive as the unit WILL be dead after water immersion), it also boasts a USB 3.0 interface. This combination makes it as fast as an internal hard drive would be while still being much more durable in case of bad things happening to your environment. As a nice little bonus ioSafe even includes free data recovery service if their device does fail (first year only, with extensions of up to 4 more years available). On paper, it sounds awfully tempting as peace of mind is priceless.
How does it fare in real life? The 1TB Hitachi hard drive is not exactly going to win any speed contests but was found to be more than "good enough". The only real down side is its price of $249 for only 1TB of space, which makes this solution a tad pricey for some people's budgets. Everything USB has the full review.