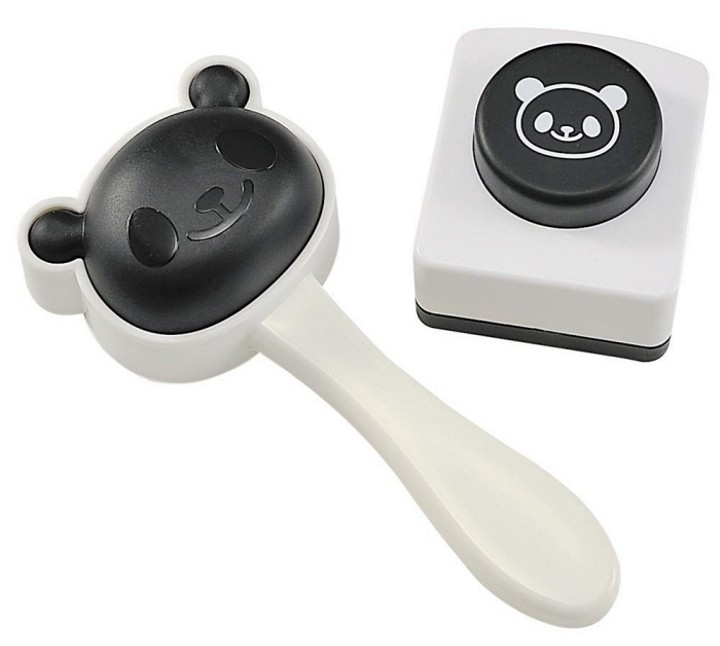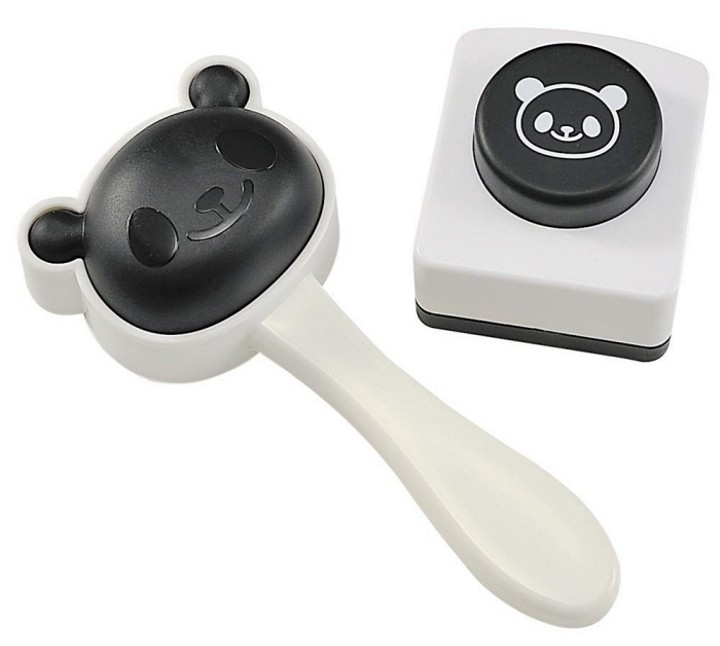 Hot on the heels of the Sushi Bazooka is the Panda Seaweed Nori Punch and Rice Mold set. Onigiri or rice balls are one of the easiest Japanese foods to make, and they make for great snacks to put in bento boxes or picnic baskets. All you have to do is basically cup some rice into your hand, create a hole so you can add your fillings, cover it up with rice, and wrap some nori around it.
If you're up for something funner and more creative than regular onogiri, then how about rice balls of the panda variety? It cuts down the entire molding process since it comes with a rice mold that shapes your rice ball into the shape of a panda. When you're done pressing the rice into place, use the nori punch to cut out ear and eye-shaped nori shapes to decorate your onigiri.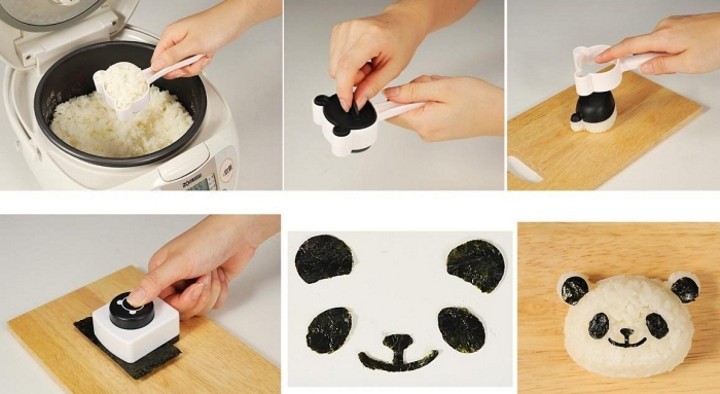 The set is available from Amazon for $12.99.
[ Product Page ] VIA [ 7Gadgets ]