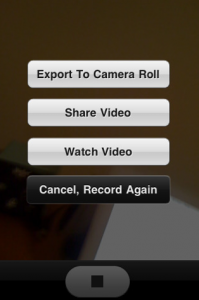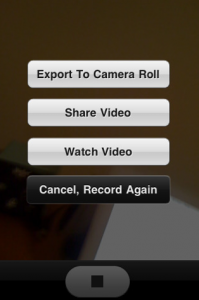 By Gaurav Kheterpal
Before the iPhone 3GS was launched, Apple drew a lot of flak from its customers over the lack of video capabilities. Though the iPhone 3GS came out with the best in its class video capabilities, old iPhone users were still disgruntled about the lack of video on their phones.
Although not the only such app (we're thinking Qik as well), and it's been out for a bit… but you might want to know that Apple has given its blessings to iVideoCamera – an iTunes Store app that can add video capabilities to any iPhone – new or old. iVideoCamera can shoot short videos, save them on your iPhone and even export the videos to popular websites like Facebook and YouTube. You can also change the point of focus during recording, something the native 3GS application can't do. While the video quality of iVideoCamera is no match to that of iPhone 3GS, it is reasonably good at 320 x 426 and a recording rate of 10 frames per second.
After all, some video is better than no video at all on your old iPhone.
[ Laan Labs ] VIA [ Geeky Gadgets ]