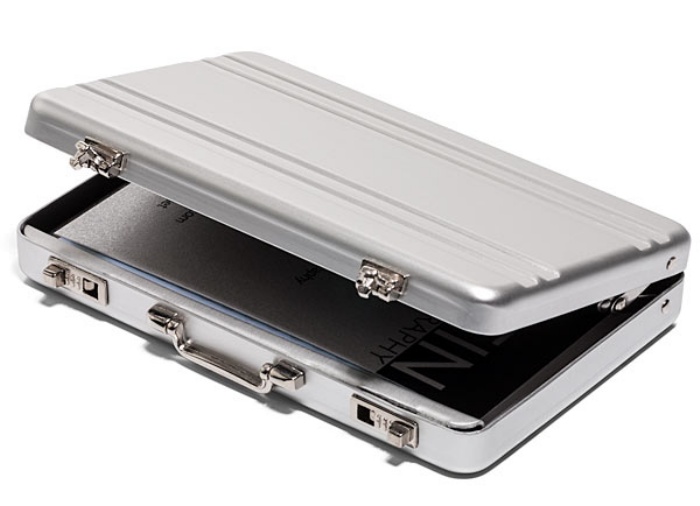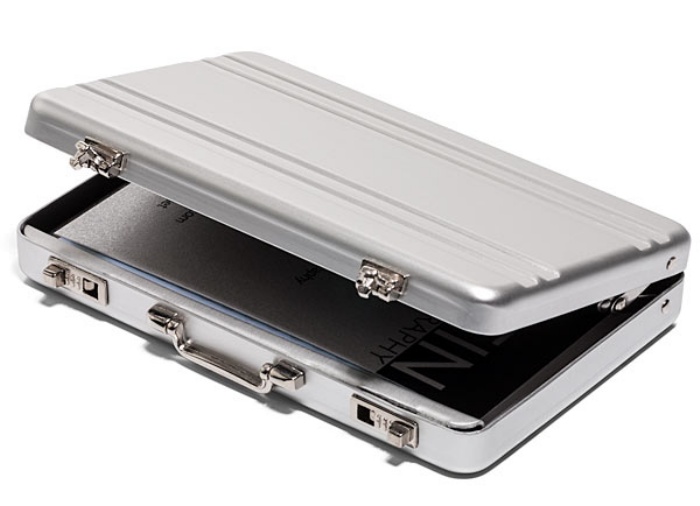 This looks just like one of those briefcases that the girls on Deal or No Deal brandish until their number is called and they have to open it to reveal the amount within. However, the only thing you'll find when you flip this open are business cards, because that's the only thing that'll fit inside it.
Pictures don't lie, but they can be pretty deceiving. For instance, what you see above is actually the Mini Briefcase Business Card Case, which looks just like the regular-sized version at first glance.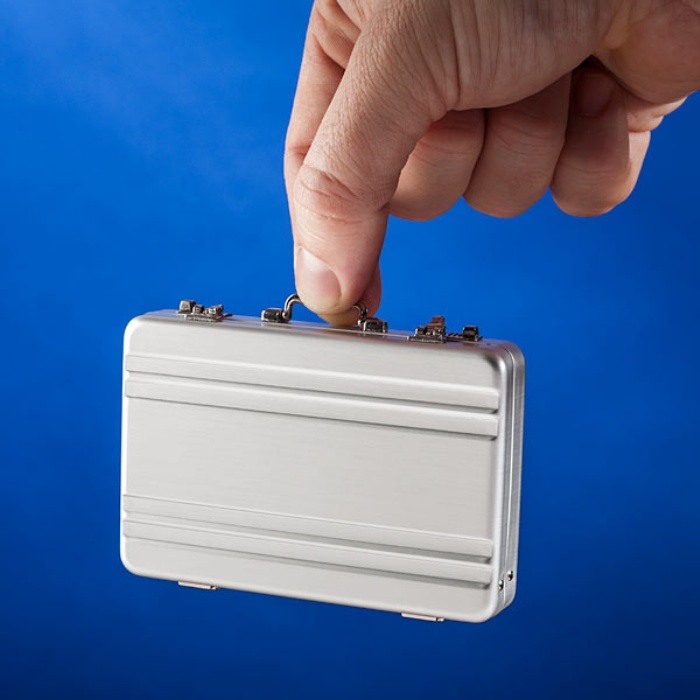 The card case is made from aluminum and can hold approximately 20 to 25 business cards. It can also hold your cash, change, credit cards, IDs, and whatever else that you can fit into it.
The Mini Briefcase Business Card Case retails for $11.99.
[ Product Page ] VIA [ Holy Cool ]