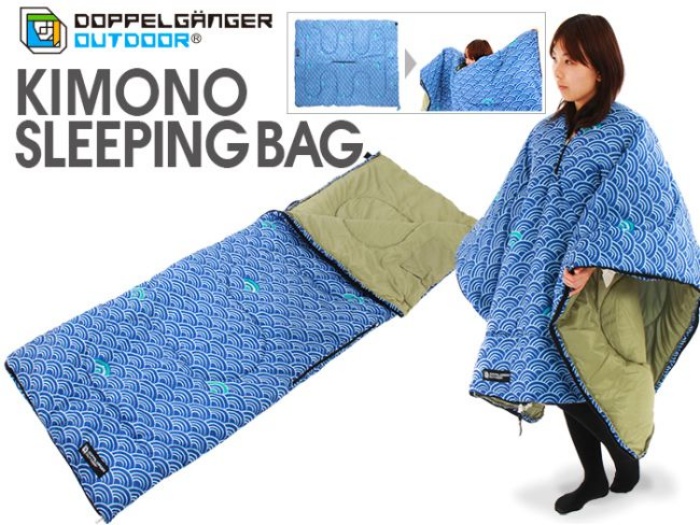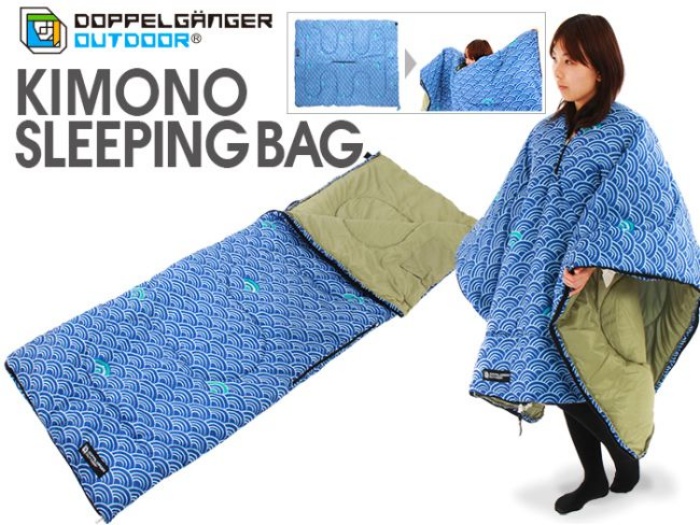 Kimono? Check. Sleeping bag? Check. Bag full already? Yep. It's always best to pack light when you're traveling or camping because nobody wants to lug around a bulky or heavy backpack. If you had a choice between bring a jacket and a sleeping bag, or something that combines both in one neat little package, then which would you go for?
If you chose the latter, then that would be the aptly-named Kimono Sleeping Bag. It is both a kimono that you can wear to stay warm, and a sleeping bag that you can sleep in when night rolls around. 
Weighing in at 1.25 kg, the Kimono Sleeping Bag is made from polyester and is available in a gorgeous shade of blue. You can get one for 5,000 Yen (US $49).
[ Product Page ] VIA [ Damn Geeky ]