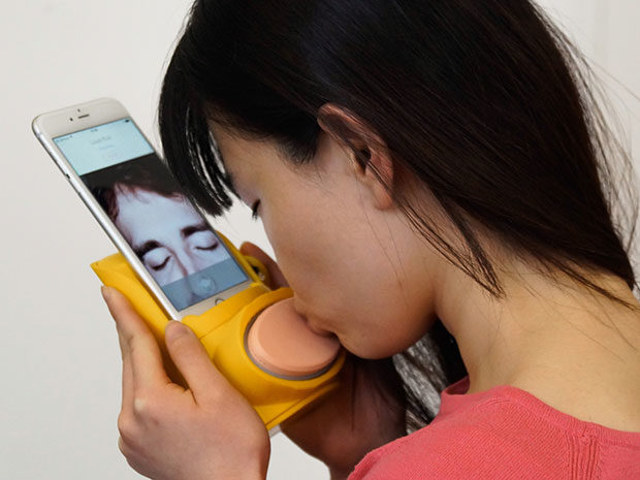 Being in a long distance relationship isn't easy, but life just may have gotten a bit sweeter for those of you in one. A device called Kissinger is being billed as the "world's first mobile kiss messenger." It lets you send physical kisses to your loved one, who'll presumably feel them just as if they were in your presence.
High precision force sensors are embedded under the silicon lip to measure the dynamic forces at different parts of your lips during a kiss. The device sends this data to your phone, which transmits it to your partner over the Internet in real time. Miniature linear actuators are used to reproduce these forces on your partner's lips, creating a realistic kissing sensation. Kissenger provides a two-way interaction just like in a real kiss. You can also feel your partner's kiss on your lips when they kiss you back.
Of course you might want to do all this is privacy, considering you're actually going to be making out with your phone; we don't need to tell you how bizarre you might look to anyone who doesn't know what you're doing.
There's no word on price or availability, but apparently there is a working prototype.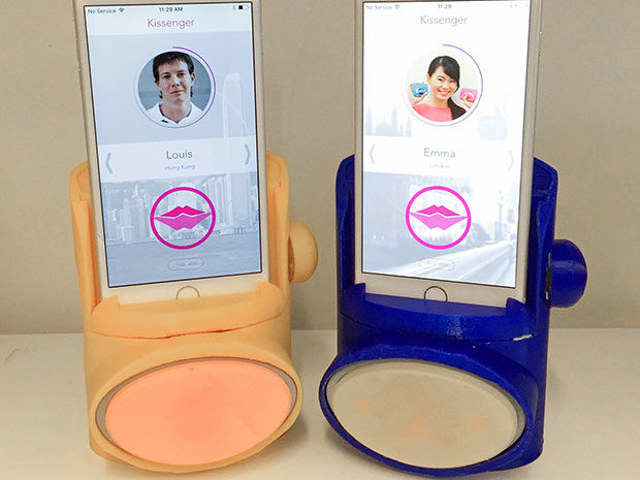 [ Product Page ] VIA [ Geekologie ]