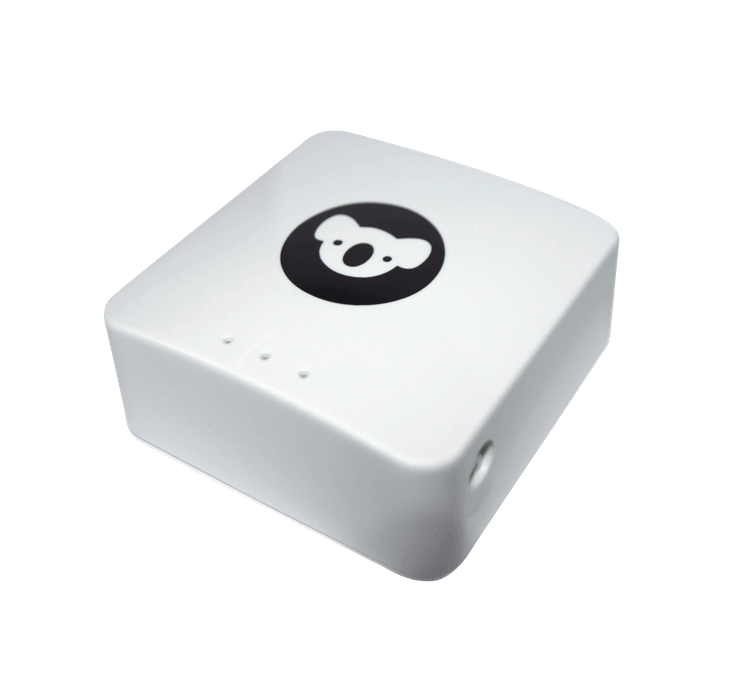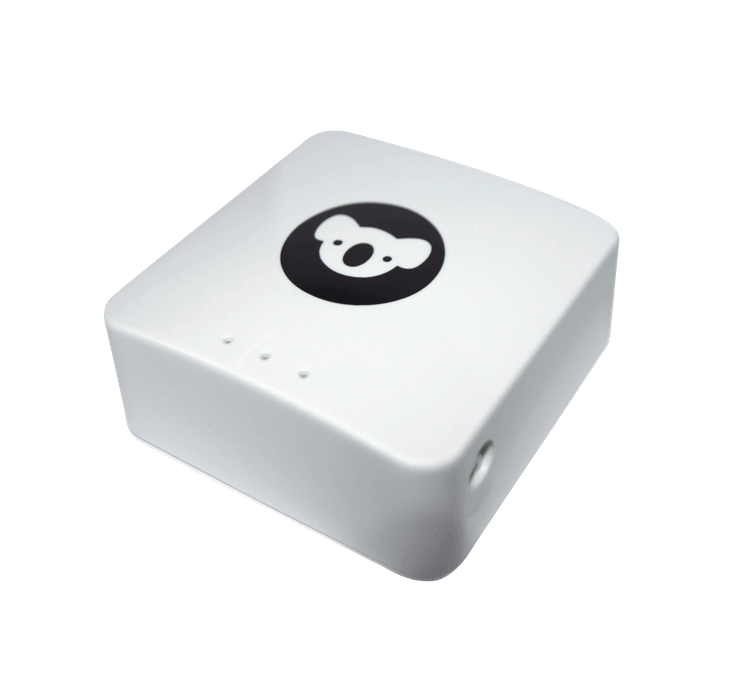 Parents everywhere rejoice: meet the simple, (mostly) conflict-free gadget that enables you to limit your kids' internet use without coming off as the bad guy. With the days of a shared family computer long gone, it's not unusual to have at least one tablet or device per child, and while this can make for a much more peaceful household, it does make it considerably harder to keep an eye on children's online activity. This is where KoalaSafe comes in. A simple, inoffensive device that plugs into your existing router, it enables you to block specific sites, such as Facebook for example, or simply cut off internet access altogether.
The idea came to Australian developer Steven Pack when his niece and nephew got their first tablet devices and started spending much more time indoors – a story that will no doubt sound familiar to parents everywhere. Rather than adjusting the settings on each individual device, KoalaSafe gives parents centralized control by creating a separate wireless network that can be cut off at any time. It also allows for a certain degree of flexibility, with the option of shutting off specific categories or apps in addition to the adult sites that are blocked by default. Parents can also set up a schedule, limiting internet hours to certain times of day. The best bit? It doesn't require any spyware or blocking software, making it harder for savvy kids to meddle.
Most of us are fairly clued up on the dangers of the internet, and the solutions are normally obvious: when it comes to business, we count on enhanced SSL protection and firewalls provided by secure hosting sites such as this one, and we wouldn't run a home computer without the right antivirus software. Protecting our kids is where it tends to get more tricky, especially when it comes to imposing restrictions whilst avoiding tears and tantrums. One of the biggest noted advantages of KoalaSafe is that it seems to diffuse a lot of the conflict that often goes hand in hand with any kind of parental control measures. Rather than blaming you for suddenly whipping the internet rug out from under their feet, kids simply view the gadget as the one in charge. Available from Kickstarter for $99 USD, it doesn't come at a huge cost either.