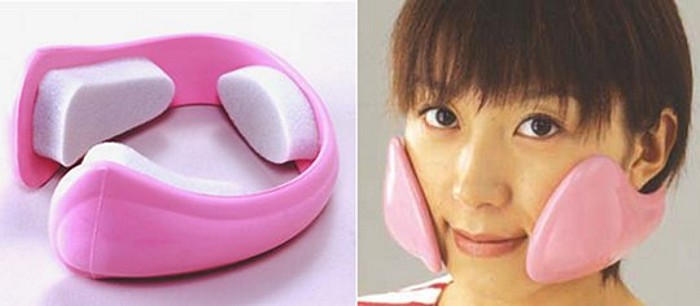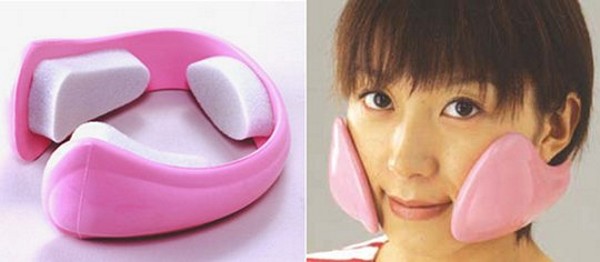 Some people have genetically thinner faces, while others are stuck with slightly chubbier ones. Obviously there's a direct correlation between your weight and how much fat is actually on your face. So if you want to slim down your face, then you have to tone down your whole body as well. But if you've already cut down on the pounds and still feel like your face is fatter than you'd like it to be, then here's one thing that you can try out (with unguaranteed results): the Kogao Slim Face Pad Super.
It's one of those quirky contraptions from Japan that promises a whole wealth of benefits if you use them regularly. The Kogao Pad, in particular, swears it'll keep your face "thin and cute" by "smoothing" out the way you look. How? By putting the foamy headpiece on your face for five minutes a day, every day, and hope that the polyurethane foam will somehow miraculously manage to rearrange your facial features.
Doesn't sound like it'll work, does it? You might be tempted to give the Kogao Pad Super a try anyway, but its $196 price tag might prevent you from actually taking the jump to do so.
VIA [ Product Page ]