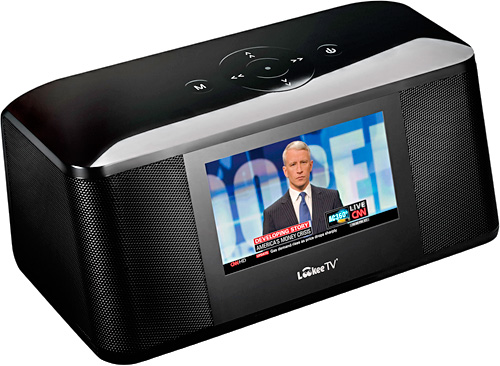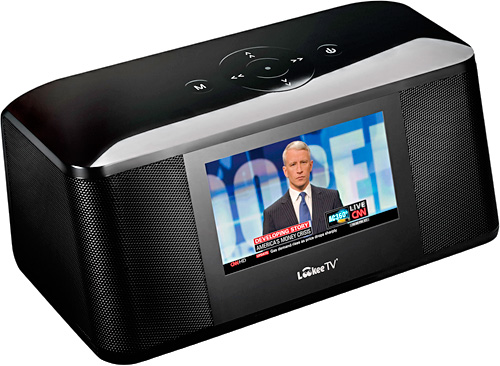 By Andrew Liszewski
There are countless boxes capable of streaming radio broadcasts from the internet, instead of just over-the-air, giving you access to content from all over the world. But the Lookee TV one-ups them all by adding the ability to stream video content from the internet as well. All-in-all it gives you access to over 1,400 'TV' channels and over 3,000 radio stations, including podcasts.
Now enjoying that wealth of content on a 4.3-inch 480×272 pixel display is not exactly a home theater caliber experience, so the Lookee includes a standard definition video-out connection for hooking it up to a larger display. But the device seems to be targeted as a more advanced alternative to your standard alarm clock, so perhaps it's best enjoyed bedside as an alternative to the witty banter of your local radio morning hosts. Users have the ability to search for stations by region, language, genre or custom keywords, and favorites lists can be compiled for preferred content. It of course also doubles as a desktop media player/digital photo frame with audio and video content like AVI, FLV, MKV and WMV files played from an SD card.
Even with all that functionality I'm still a little confused as to where the best place something like this could be enjoyed. On your desk at work? In the kitchen? On a bedside table? And at $199.99 it seems a little expensive for something I'm not entirely sure what to do with.