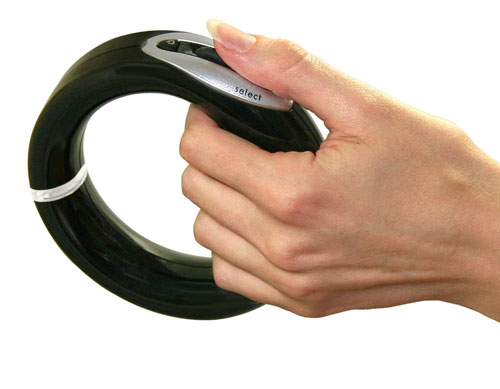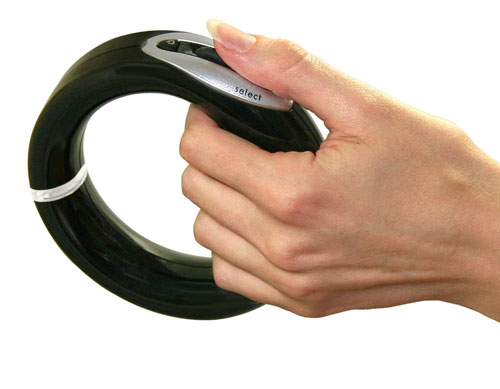 By Shane McGlaun
I used to have a HTPC system in my entertainment center, but it kept overheating thanks to low airflow inside the cabinet. The big issues with a HTPC are getting a keyboard and a mouse that work easily with the system. The keyboard isn't that hard, but finding a mouse that can work while you sit on the couch can be a pain.
If you have a PC in your living room Hillcrest Labs has announced that its Loop pointer is now available on Amazon.com and directly from its website. The pointer looks like a bracelet from the 80's but it is a full mouse that works in the air and needs no surface.
The device is silver and black with four mouse buttons and a scroll wheel. The mouse connects to Mac and PC systems via a USB transceiver. The Loop was originally a concept device to show off the Freespace mousing technology but can now be purchased for $99.99.