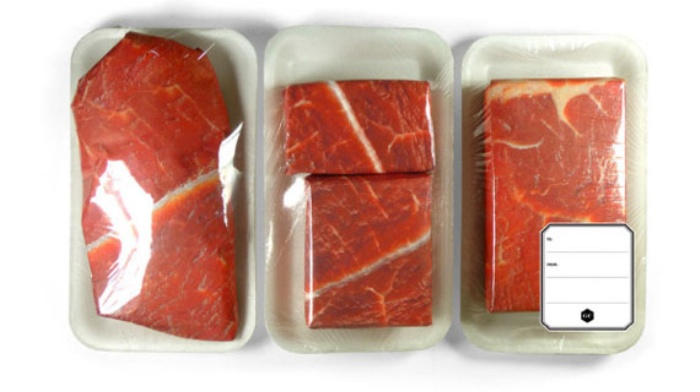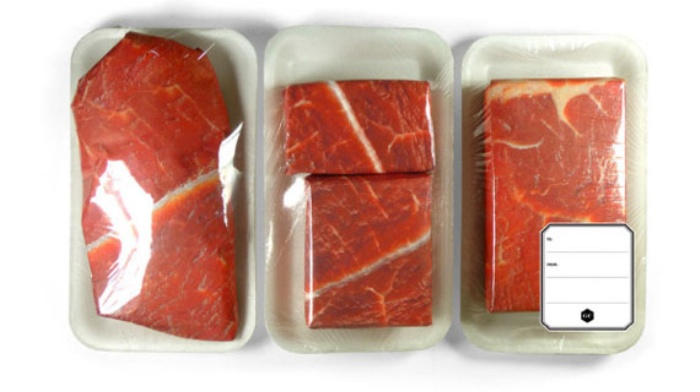 Just imagine the look on people's faces when you hand them a huge, chunk of meat packed in styro and cellophane. They'll say the obligatory "thank you's" but it'll take them a while to process the fact that you just gave them the present of raw meat. Of course, they'll eventually figure it out and everyone will have a few laughs. On a side note, you can see the true measure of your friendship with them during those critical moments: will they scoff at your gift, or will they accept it wholeheartedly?
Kidding aside, this Meat Gift Wrap by Gift Couture takes novelty wrappers to the next level. The steak wrapping paper transforms any present into something that resembles class A meat. It also comes with a bunch of extras, like cutting board paper and meat trays to give it a more authentic, straight-from-the-butcher look.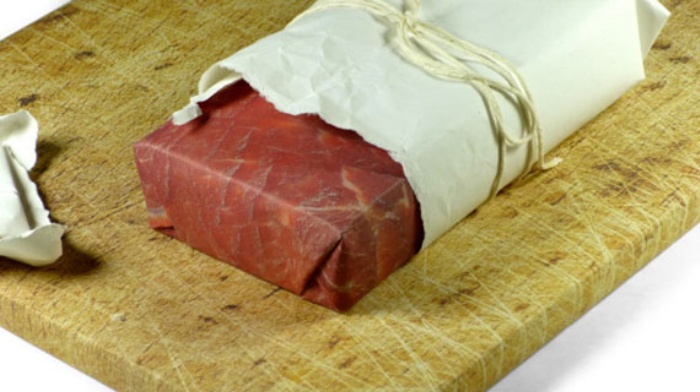 It's currently up for funding on Kickstarter, where $15 will get you a standard set which includes two sheets of steak paper and a sheet of cutting board paper. For $5 more, you can upgrade to the Grade A set, where you'll get the standard set plus a sheet of white butcher paper, twine, a meat tray, and two gift labels.
[ Project Page ] VIA [ Incredible Things ]