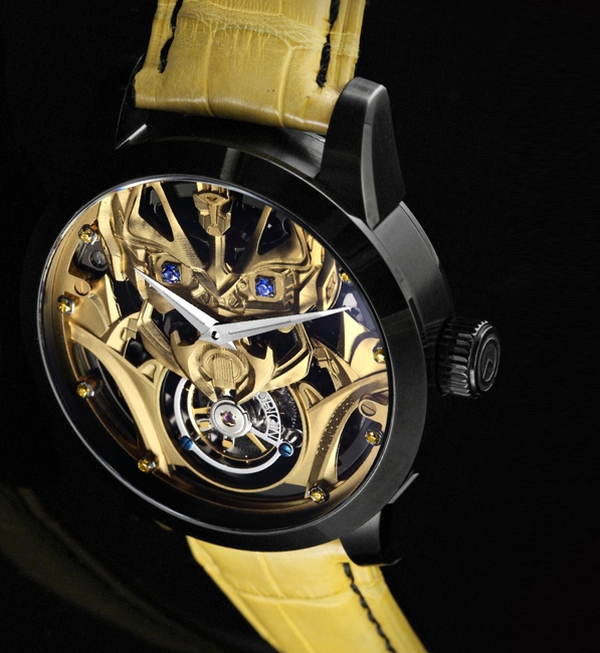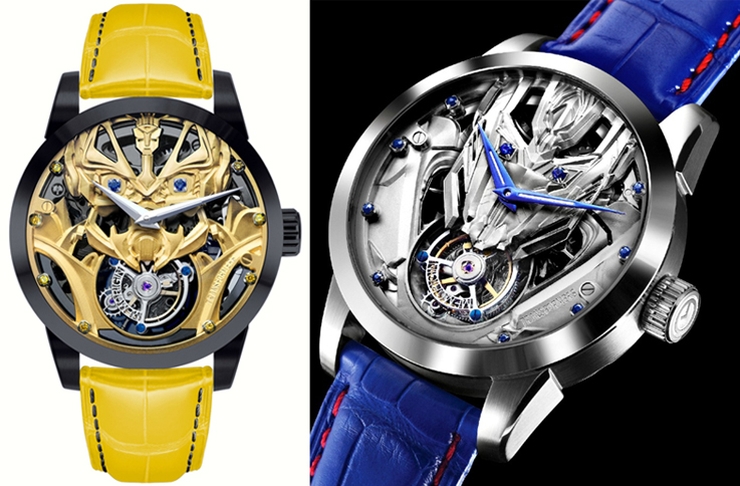 Watches from Swiss makers are extremely exquisite, but then watches coming out of Chinese manufacturers are more-or-less wearable art. Case in point, limited edition Memorigin Transformers Tourbillon watches with Optimus Prime or Bumblebee. Coming from the house of Memorigin – a Hong Kong-based watchmaker, these mechanical watches with Transformer Optimus Prime or Bumblebee designs on their dial feature matching straps.
Memorigin Transformers Tourbillon watches are available in 43mm wide steel dials. The Optimus Prime watch comes in polished dial, while the Bumblebee model is coated in black. If you like your watch façade to look perfect, you'll be glad to know that dial plate of the watches is laser cut to look like the face of your favorite transformer character. Interestingly, yellow diamonds and blue sapphires have been used in the eyes of the Bumblebee or Optimus Prime respectively. These gems are also placed on a few hour markers on the case.
In the Memorigin Transformers Tourbillon Series, comprising Optimus Prime or Bumblebee themed watches, Memorigin will only produce 50 pieces each at $42,800 HKD, (approximately USD$5,500). Movie characters on your watch dial might seem a little odd, but if you find transformers cool, here's a souvenir you can't miss.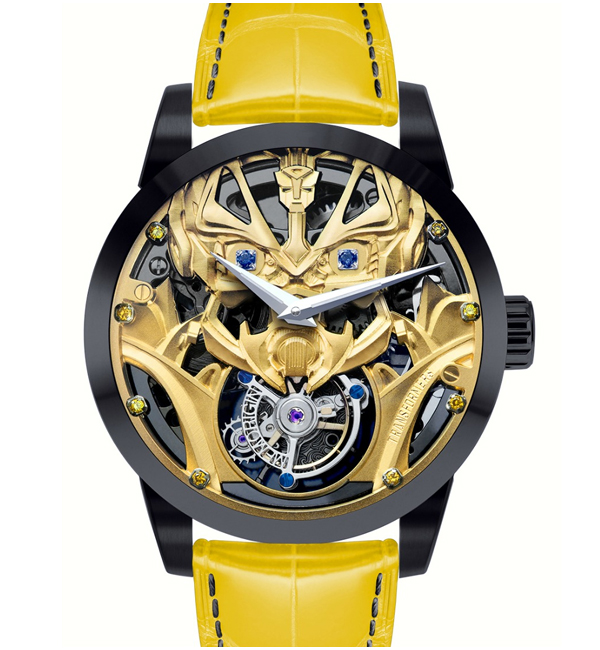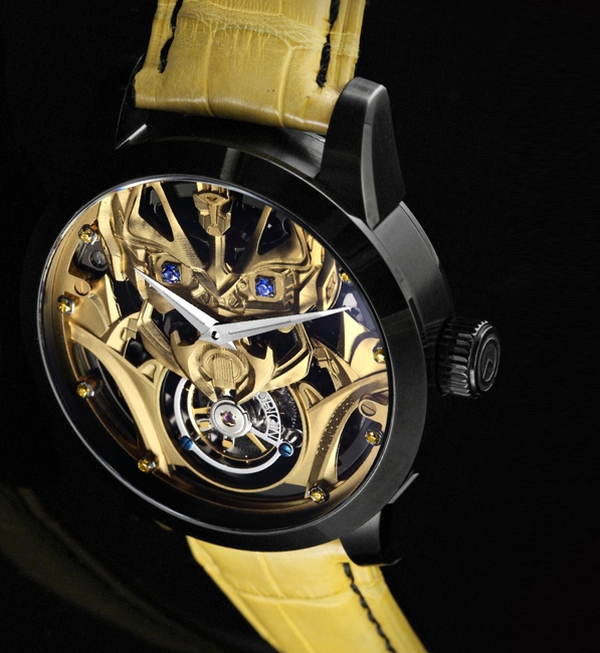 [ Memorigin ] VIA [ ABlogToWatch ]