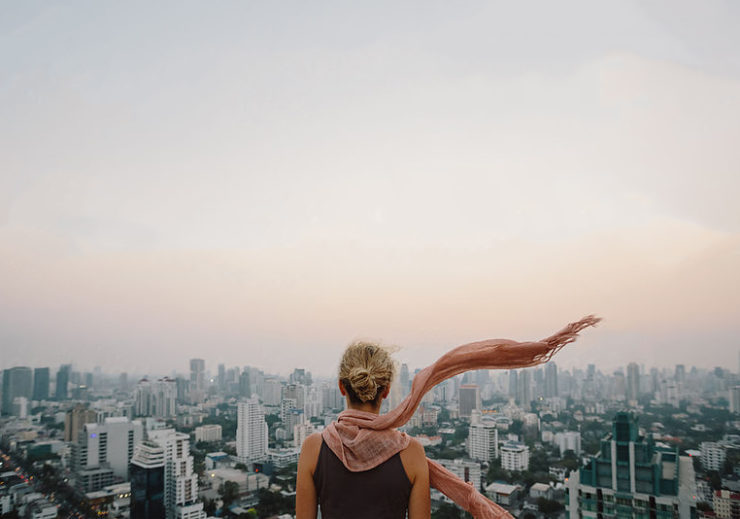 Packing your bags, leaving your regular life behind, and travelling around the world. That's the dream. However, once you're knee-deep into your adventures and the savings start to run dry, what do you do? These days there is almost an app for everything and finding work is no exception to that. There is a wide range of apps available that provide travelers with work opportunities around the globe. So, as long as you have an internet connection to your phone, earning a little extra cash can be as easy as pie.
Here's a short list of apps you can use to get work whilst travelling (so you don't have to eat instant ramen every night).
1. Workfast
If you're heading Downunder (aka Australia) to enjoy the sun and the surf, then this is the app for you. The Workfast app quickly and easily connects job seekers with a range of temp job opportunities across Australia. The duration of a job can go for a few hours, days, weeks or months. This gives you the flexibility to find work that will seamlessly fit around your travel plans, so you can still do all the fun things you had lined up on your list. Also, with Workfast you have the potential to enjoy higher rates of pay, as you decide the rate you wish to work for. Not to mention, the best part is that Workfast pays you daily, so you won't have to wait very long for the money you've earned to enter your pocket. Workfast is a great little app that allows you to easily slot odd jobs throughout your stay in oz.
2. Gigwalk
Gigwalk, based in the USA, is an app that lists small jobs/gigs that typically last from 30 minutes to two hours, with an average pay of $12 to $15 for each job. Gigwalk uses your location services and sends through a notification when it detects a job that is nearby and ready for completion. The jobs are very easy and often involve answering surveys, making sure stock is available, taking pictures of menus, and so on. Also, with Gigwalk there is the potential to earn even more money, as you will be matched with more lucrative tasks that can pay up to $50, if you prove to be productive and reliable. This is determined through your history on Gigwalk and performance on previous jobs. This app is great for those travelling around the USA and who are looking for easy one-off paid tasks.
3. Upwork
The Upwork app provides a whole range of freelancing opportunities, whether they be big or small, short-term or long-term. Upwork has extensive listings that cover a range of industries, such as writing, programming, web design, etc. So, basically if you have a computer and a working internet connection, Upwork will help you find some odd jobs you can squeeze in throughout your trip. Thus, helping you to maximize the potential of your adventures. More money, less problems.
4. Remote OK
Remote OK is an app that aggregates remote work opportunities, especially for 'digital nomads', such as web developers and software engineers. This app lists more permanent and long-term positions, so if you want to simultaneously build your career while on the move, Remote OK is for you. Remote OK opens up a world of opportunities to work remotely, so you can enjoy a less traditional work and private life. This app is a great option for working professionals.
So there you have it, a helpful list of apps that you can use while you travel, so that you can find work, fund your trip as you go and make the most of your time away. Working may not have been part of the itinerary, but earning a little extra cash and having new experiences abroad can't hurt.