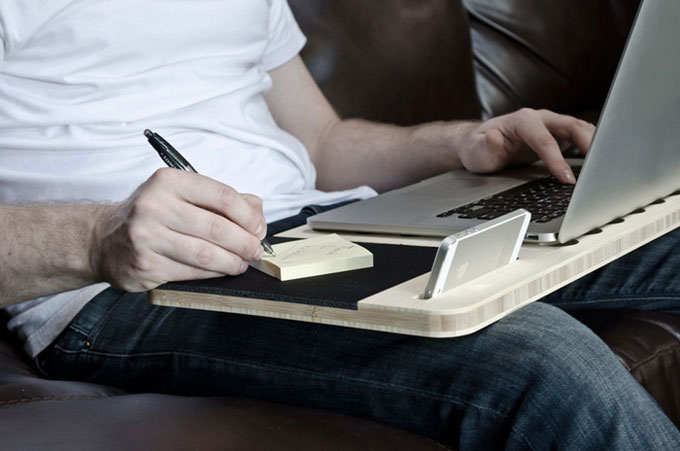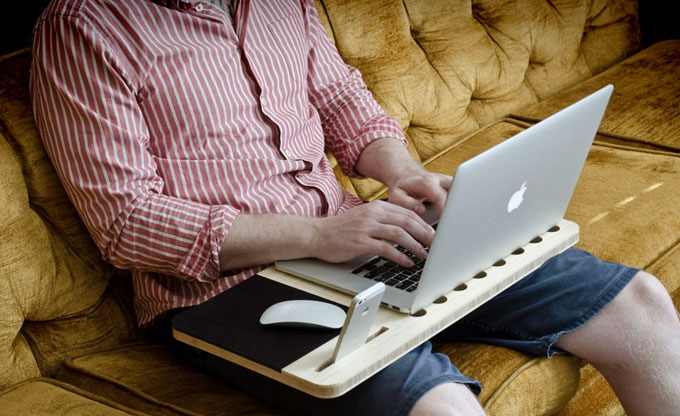 There's no point in going on about how great laptops are, but obviously the convenience comes at the cost of a few tradeoffs. Your legs can get hot and sweaty and if you want to use a mouse, you're out of luck. Instead of forcing you to find a desk, the Mobile AirDesk brings it to you. Made from bamboo, this slab lets you have the best of both worlds:
The Slate is cut from a block of pure, premium bamboo. It's ultra lightweight, super strong, and it will absorb the heat from your laptop. The curves, air ventilation, and docking station are chiseled, hand-sanded, and polished to mirror the feeling of glass. A super thick and heavy duty mouse pad is installed and sits flush against the surface of the slate.
There's even a slot to slide your phone in. It's a popular product, having gone over their funding goal almost twenty fold. If you want to get your hands on one, it'll set you back $98.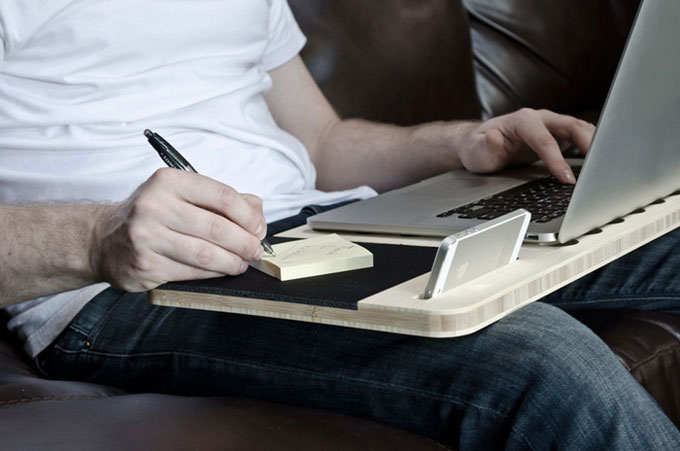 [ Project Page ] VIA [ LikeCool ]