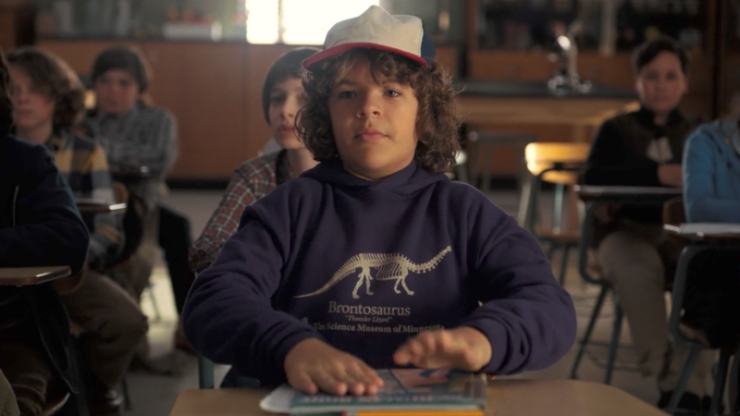 Here's a fun little story that's actually uplifting. The non-profit Science Museum of Minnesota in St. Paul has sold made over $3 Million in one day from people rushing to buy a hoodie that was shown in the Netflix show Stranger Things.
The design was originally released in the 80's as part of a traveling exhibit, when the Costume Designer for Stranger Things approached the museum to get one made for the show. Now after being shown on Netflix, demand has skyrocketed for the design and 80,000 were sold before the website completely crashed. People were also rushing to the museum itself to try and snag one.
Obviously this is just a good thing for a non-profit museum and they say the designs will be back in stock shortly.
The hoodie is available for $36, but the design is available on other apparel including on T-shirts.
[ Science Museum of Minnesota ] VIA [ Gizmodo ]