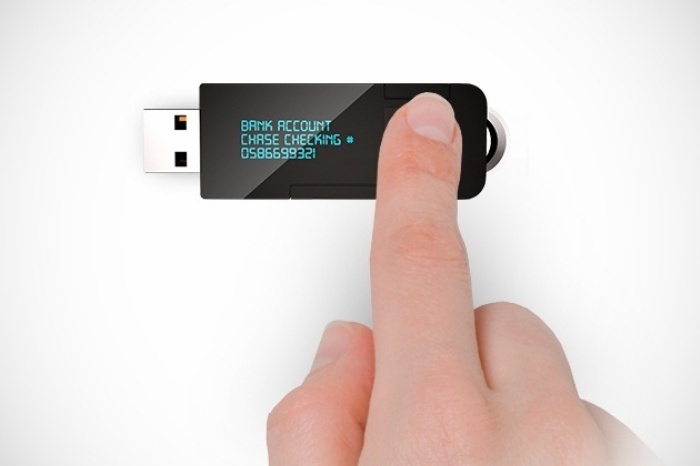 You'll notice that life gets progressively harder when you have more email address, bank accounts, or social network profiles than the average person. Because while you might be more social or have more money, and thus, more cards to maintain, you'll pretty much have the same memory capacity as anyone else. In other words, you'll have a much harder time keeping track of all your passwords, PINs, and account numbers.
Then along came myIDkey.
myIDkey is a voice-activated USB drive that not only stores your data, but also lets you access all your critical and private account information with a literal swipe of your finger. It comes with a biometric scanner which ensures that you're the only one who can view all the data that you've inputted into it. Now there's no reason for you to keep using the same password for all of your accounts anymore–but you shouldn't be doing this in the first place anyway.
myIDkey is currently up for funding on Kickstarter, where you can get one of your own by making a minimum pledge of $99.
[ Project Page ]