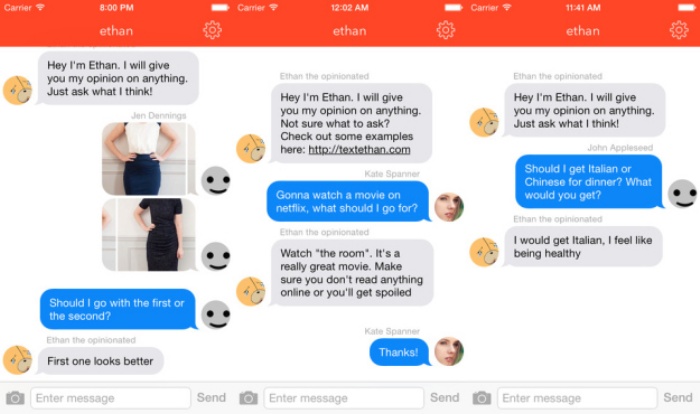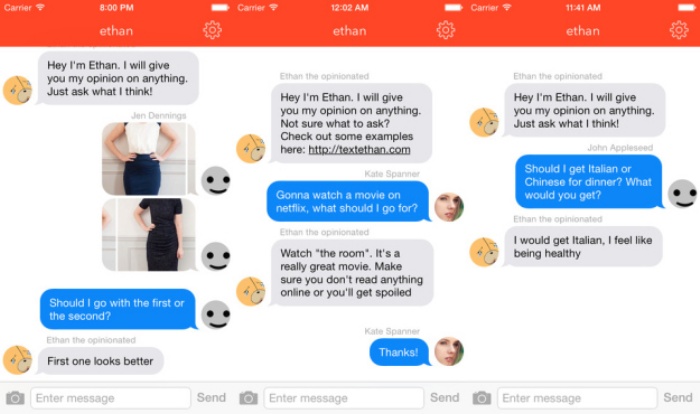 There are just some things you just can't ask Siri–and for that, you've got Ethan. Think of him as the friend you never had, only cooler, because he created this awesome app (which he aptly named after himself) that lets anyone get in touch with him, anytime, anywhere. Ethan Gliechtenstein originally made the app so his friends could send him a message, but when random people downloaded the app and sent him a message, well, he didn't disappoint.
But then random people started downloading and I became sort of a virtual assistant at one point, finding music for romantic dinner or animes with dragons for them. Sometimes it's hard because they keep asking me questions while i'm sleeping. That's why I added the rules on the home page.
I downloaded Ethan and sent him a few messages, just for curiosity's sake, and got a couple of responses faster than I expected. You can get the app for free from the iTunes app store.
VIA [ Laughing Squid ]