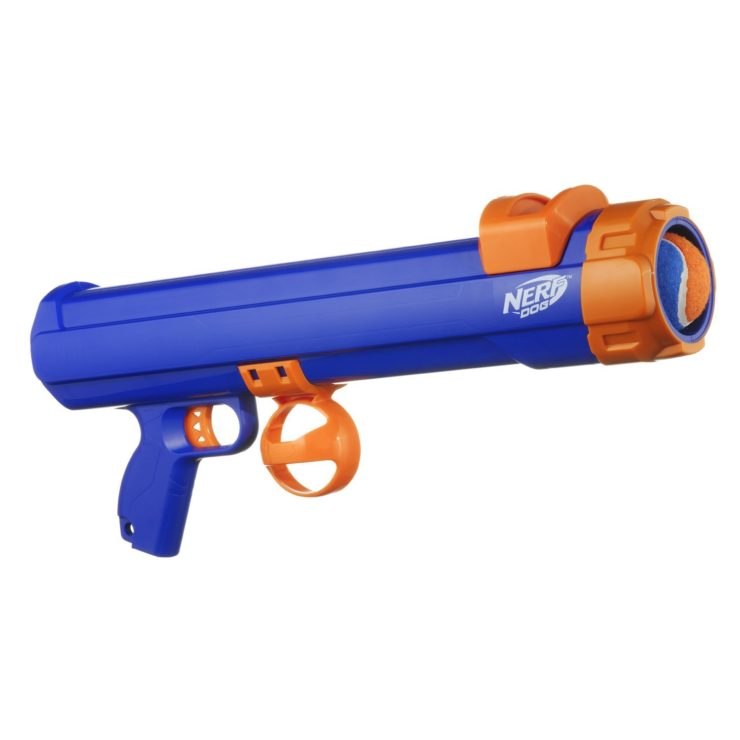 Playing with dogs is great. You throw the ball, they run after it, and sometimes they even bring it back, it's a lot of fun. But what if you could make it even more fun with a Nerf blaster that shoots tennis balls?
That's exactly what the Nerf Dog Tennis Ball Blaster does (not a very original name guys). Just load it up, pull back the mechanism and watch it fly up 50 feet away, hey at least it'll save your arm from wearing out if you're dog never wants to quit. You can also adjust the power between four different levels, based on how far your dog's willing to run. "You want me to run that far?! Nah, you can get it yourself."
It's even hands-free pickup so you don't have bend over and grab the ball everytime, just press the end of the gun against the ball on the ground and it's loaded.
It's available now for $23 and comes with 4 tennis balls.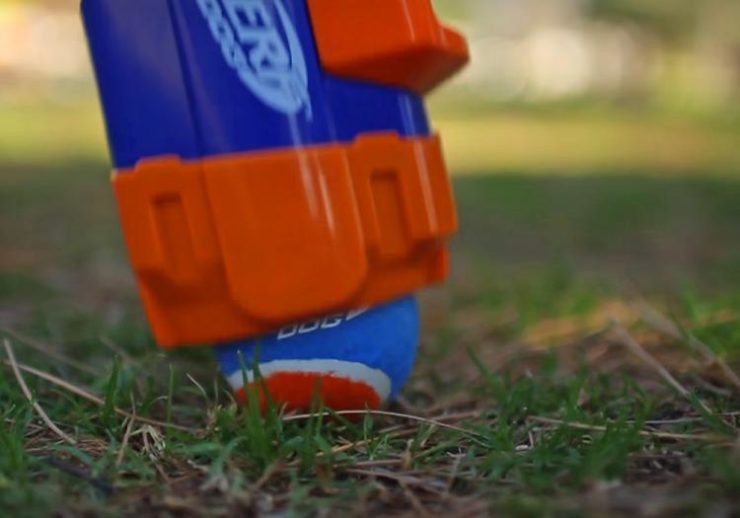 [ Amazon ]