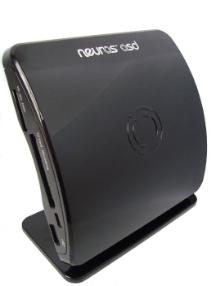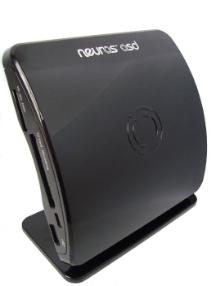 By David Ponce
We've covered Neuros Technology in the past. They make an awesome device that allows you to record video and reformat it to mobile formats on the fly, altogether bypassing the PC. It's dead easy to get video on to your cellphone, PSP, iPod or whatever else. Think of it as a digital VCR that's as small as a pack of smokes. Or a little media center. And it's all DRM-free.
A while ago, they came out with an updated version of the recorder, called the Neuros OSD. It's got a bunch of new features, including the ability to watch YouTube videos. Matter of fact, the feature list is quite long and definitely worth a look. It's only $230 or so.
Well, the Holidays are just around the corner, so we figured we'd get Neuros to give one device to a lucky reader. How do you win? Leave a comment in this post telling us what you'd do with your Neuros OSD: what will you record, what will you watch it on, how much of your life will you waste watching video instead of doing something productive? Or anything else you think we might find interesting. We'll pick a random winner Sunday the 4th of November at 11:59 EST.