Laptop cases and bags come in all shapes, sizes, materials, and designs. We have seen some banal, quirky, fun, and weird ones, but surprisingly not so many serious classic looking ones.
The folks at WaterField were kind enough to send us their retro-looking CitySlicker case [Editor's note: I like to think that this is a bag, and not a case. Cases usually let you use the laptop while it's still inside. This does not. -Ed.), designed specifically for the 13" MacBook Air. Right off the bat, the case emanates quality and style, especially because of its generously thick dual-leather flap, which can come in 5 different (rather serious) colors. On top of this, the unit we looked at was the upgraded CitySlicker that came with a leather grab handle, as well as a shoulder strap, giving it an even more classic high-end look. Besides the leather flap and a neoprene-reinforced bottom, the case has 3 layers of protection on the inside: a padded liner, neoprene, and impact-resistant plastic.
There are 4 simple pockets on the inside that unfortunately can hold only limited sized objects, as it needs to allow the flap to snap in properly. A charger, for instance, would have to go in the larger exterior pocket, which could sound inconvenient for walking on the street, but in reality it isn't. At the same time, we have to remember this is a case, not a bag, and it's supposed to carry as few things as possible.
The only less convenient aspect of the CitySlicker is the padded liner. If your MacBook Air happens to have a protective film on it, it will make the padded liner turn inside out when removing the laptop from the case. Is this enough to make walk away from the hefty $140 price tag – plus $32 for the grab handle and shoulder strap? We say no. It is fair, for the stunning quality you get.
PROS
+ Stunning quality and craftsmanship
+ Solid protection for laptop within
CONS
– Liner turns inside out when MBA is covered in protective film
– Limited amount of space for accessories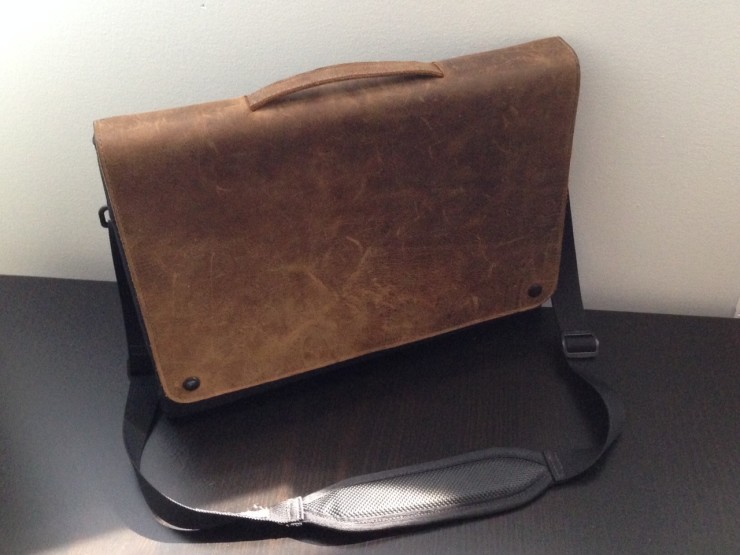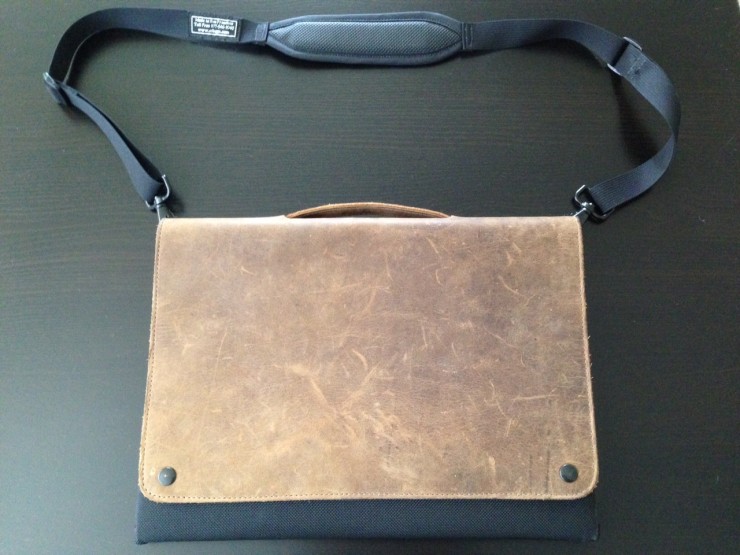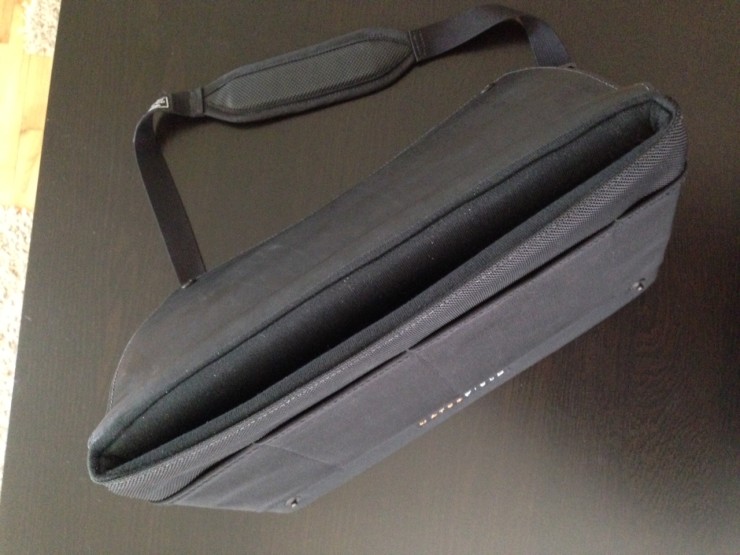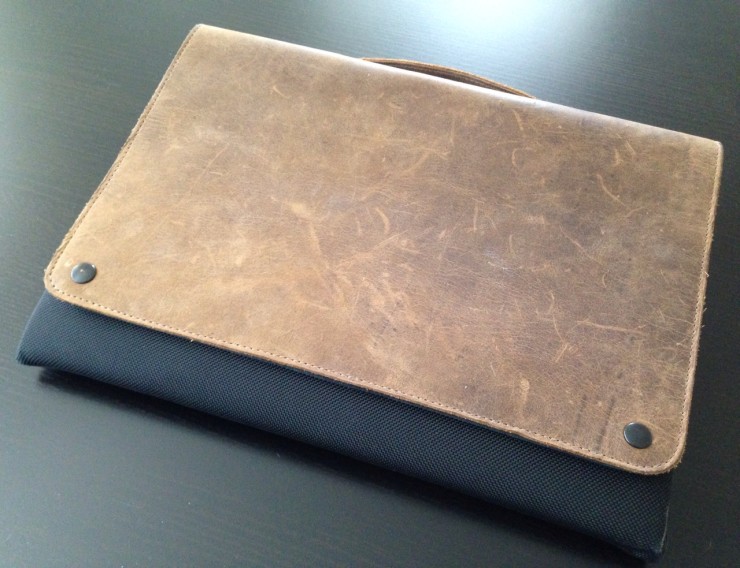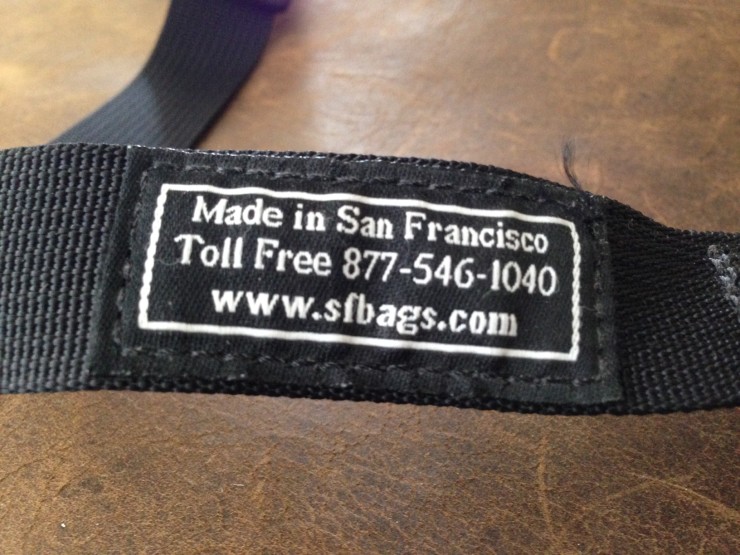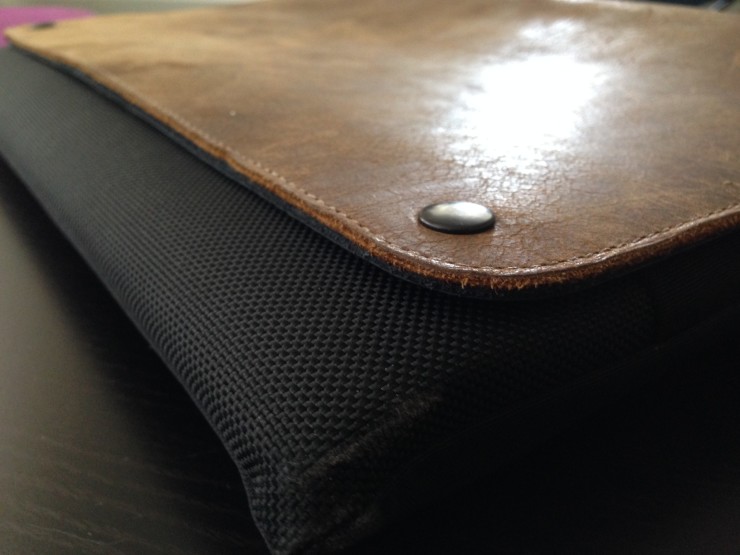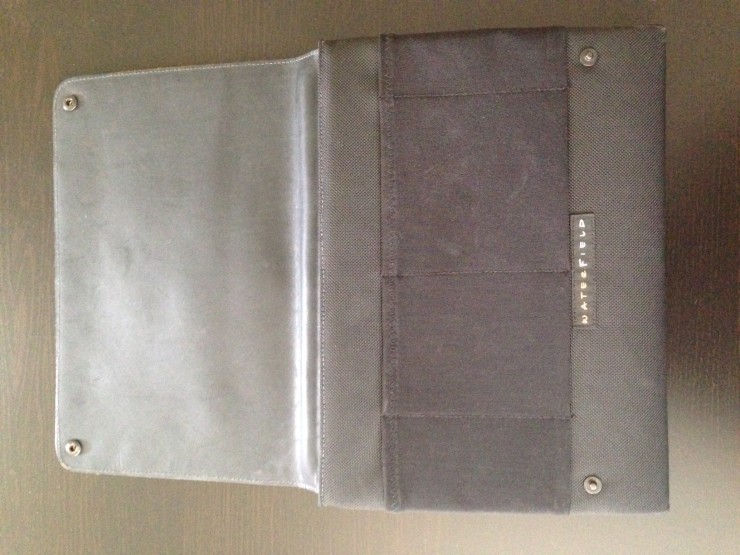 [ Product Page ]