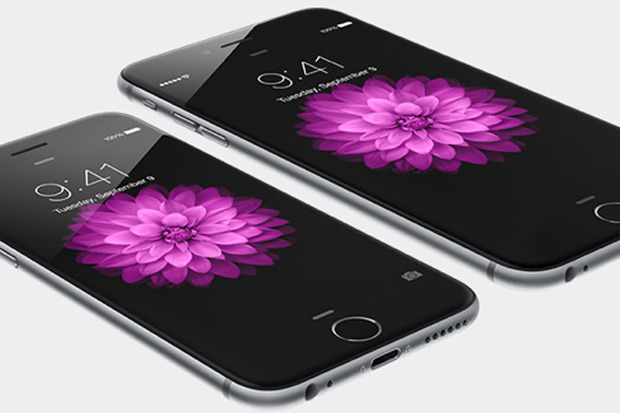 I preordered my iPhone 6 Plus 128GB in Space Grey on September 12th, at 11:22am, with Fido, a large Canadian carrier. It's now October 21st, and I'm still sitting in the pre-order queue at #206, down from #414 when I first completed the procedure. This is ridiculous. But it gets worse. I have been checking the Apple site daily, hoping to be able to make a reservation there and there never is anything available, ever. So I went to one of the Apple stores several times, hoping for a miracle, only to finally be informed by one of the Geniuses of what's actually going on: scalping!
According to this Genius, it seems there are teams of resellers who hire kids to refresh the Apple site all day, immediately snagging any units as soon as they become available. They then waltz into the store, buy the devices full price, and sell them for an outrageous profit. To confirm this, I decided to see if I could actually get my hands on a phone from one of these resellers. After walking around a local mall for a few minutes, I happened on a small kiosk that sold cell phones. I asked for a 6 Plus, 128GB and was told that "of course, you can have one. It'll be $1,500." Oh. Ok. That's a 50% profit margin!
Meanwhile, Fido has apparently received only about 200 units of the 6 Plus 128GB Space Grey in one month's time. That's Canada-wide! What this seems to mean is that Apple is funnelling the vast majority of its available inventory directly to its retail outlets, rather than through the carriers, since we imagine this way they can reap the full profit rather than sharing a portion with the carriers.
It's a frustrating situation. Of course we understand Apple's apparent decision to make as full of a profit now that demand is still high, but the unfortunate side effect of this is that regular customers are being gouged. Supply to legitimate carriers is apparently being throttled, and no one at any retail outlet besides the Apple store seems to know what's going on.
Any other Canadians experiencing this?