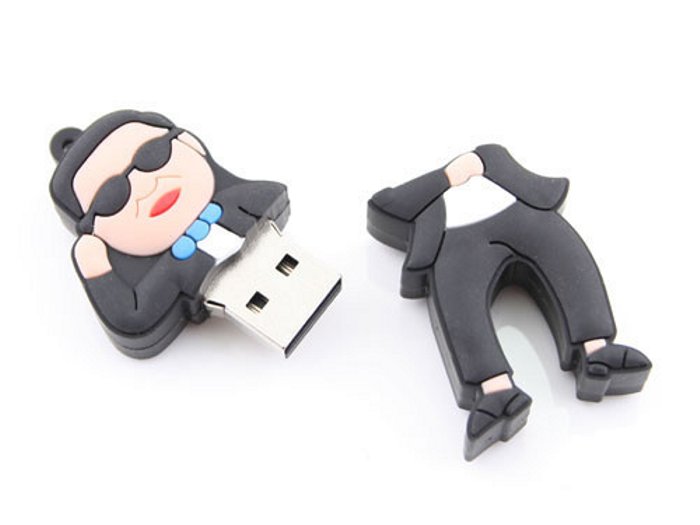 PSY's Gangnam Style has broken records in both the real world and in the virtual world. It's currently the third most-watched video on YouTube and it has inspired countless video parodies, Halloween costumes, and art installations ever since it hit. It looks like the folks over at USB Geek are jumping on the PSY bandwagon as well with the release of the PSY Gangnam Style USB Drive.
The PSY-inspired flash drive comes in 4GB, 8GB, 16GB, and 32GB capacities and is coated with a durable silicone casing. It's USB 2.0 certified and functions just like any other flash drive out there in the market. Perfect for storing and sharing your own Oppa-tastic parody of PSY's hit tune. My only beef with the design is that it doesn't feature PSY posed in the signature dance move from Gangnam Style. Now that would've been way cooler.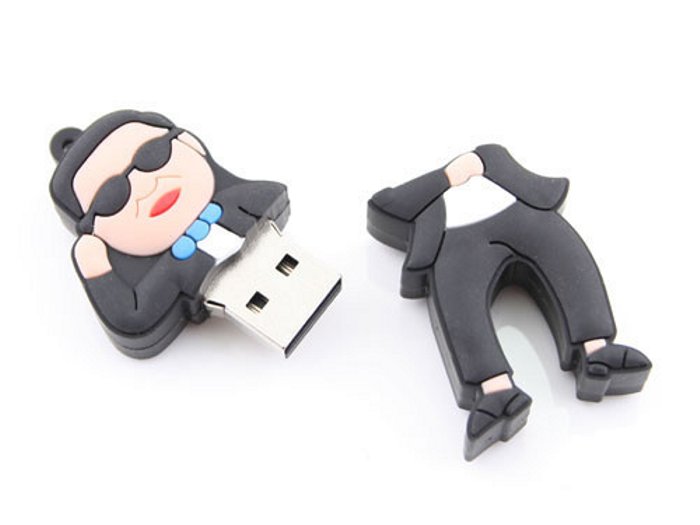 The PSY Gangnam Style USB Drive is available from USB Geek from $17 to $35.
[ Product Page ] VIA [ Craziest Gadgets ]