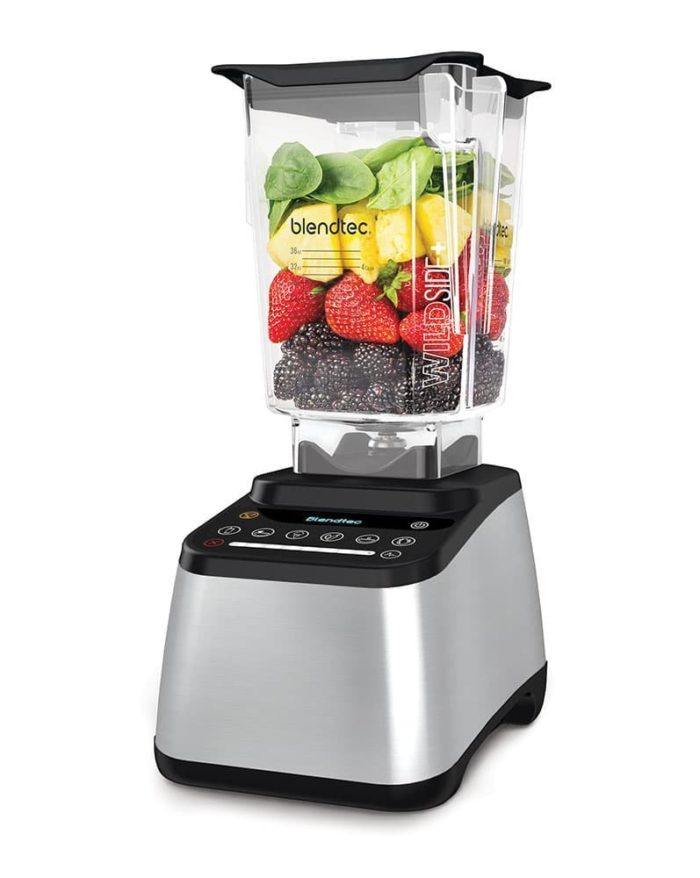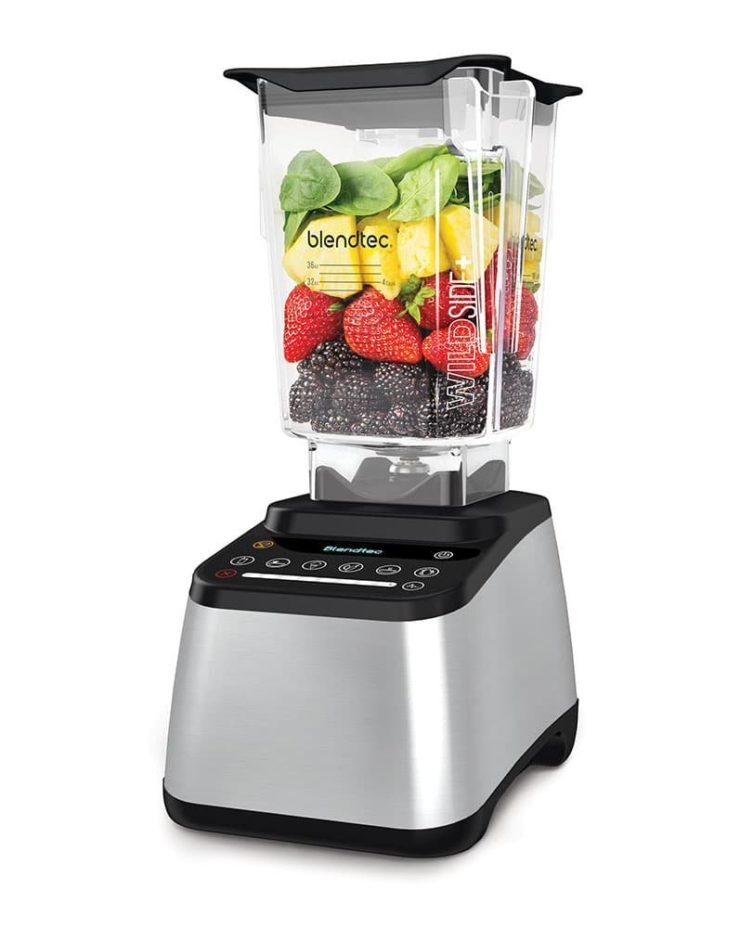 It's easy to assume that all blenders are pretty much the same thing – you stick stuff in, you turn them on, you hold them for dear life until they're finished. However, from the motor power to the blade assembly, there's a surprising amount of different between blender models. Do you want a powerful blender for green smoothies? Then you need to know what you are getting – and why some features are better than others.
To help out, we've collected some candidates for the best blender for green smoothies and other challenging recipes. Take a look at what makes these models special and why we chose them!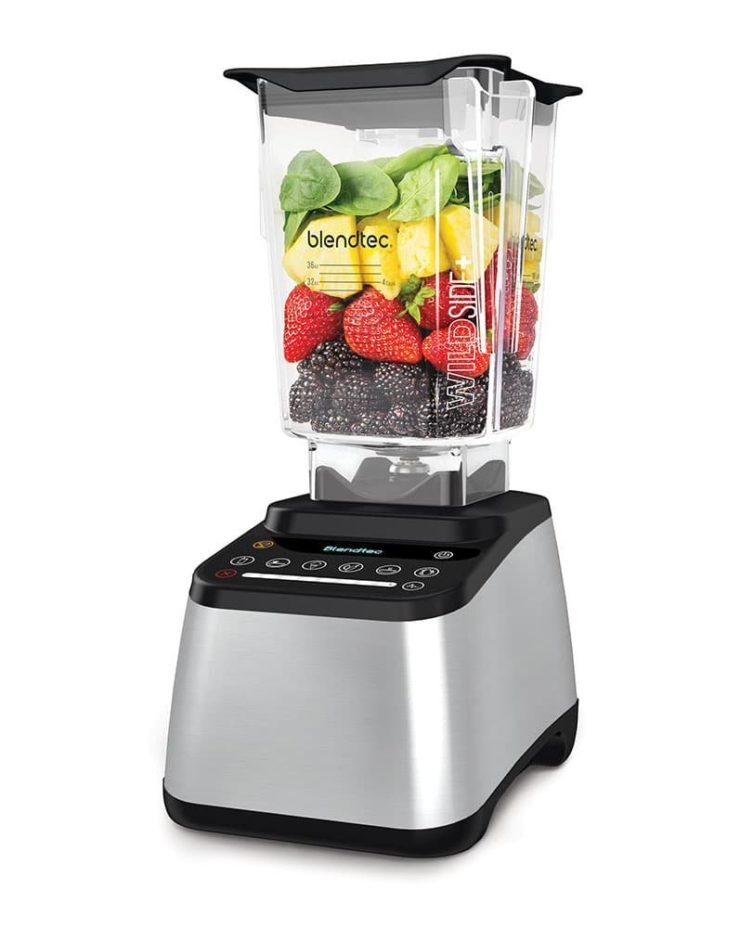 Blendtec's Designer 725 has a goal: Give you the best of everything in one blender, no matter what it takes. That makes it easy to list all the ways we love this ultra-powerful blender. It has a 3.8HP motor, one of the most powerful that we've seen, and blunted blades that are great at ripping apart even the toughest greens without getting jammed up. The container includes a unique "Wildside" design that includes a fifth side to the jar for better mixing and larger blends (or even bread dough). We also love the easy-to-clean control panel, which uses a modern touch interface with multiple cycles for specific recipes (salsa, smoothies, etc.) and a touch slider with 100 different speed options for controlling precisely how powerful the blending cycle is.
As you can tell, these features are all top-notch and actually very professional in nature. This makes it a best blender for caterers or people who need to make large recipes. However, it might be a little too much if you only make a smoothie or two a week, especially when you consider the very high price tag. However, we suggest you look at the full Designer line if you like what you see here, because there are some more affordable models (albeit with fewer features).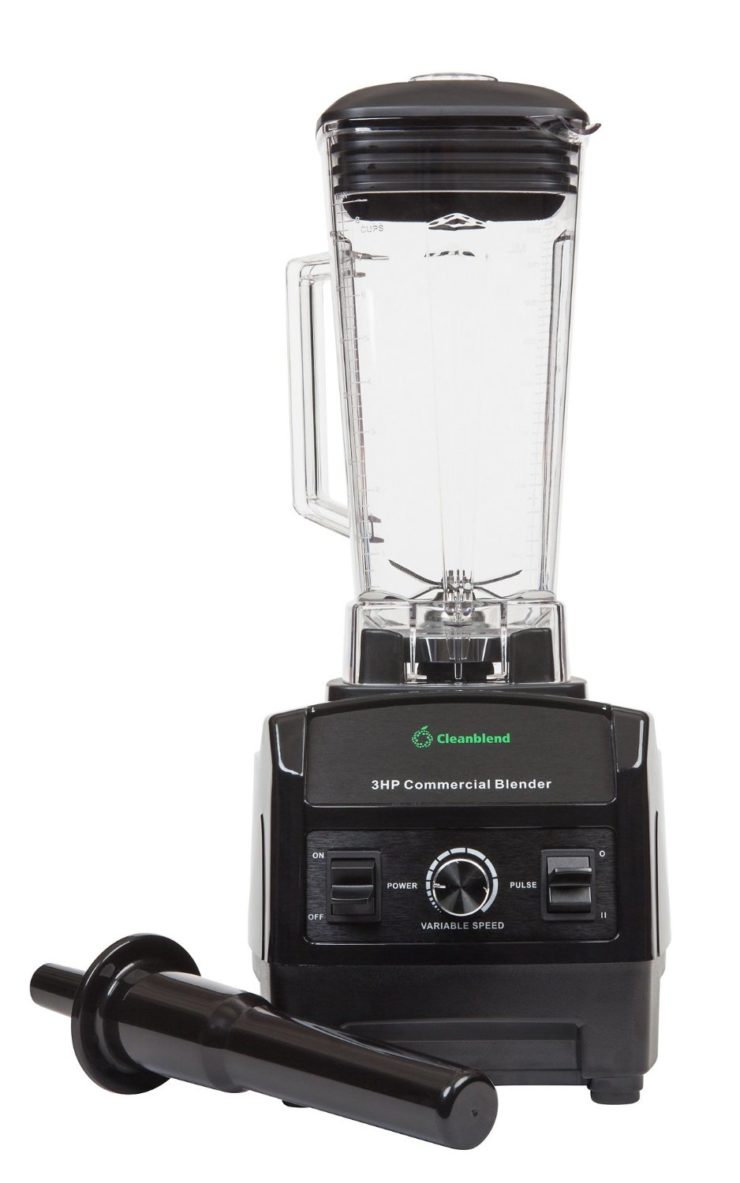 The Cleanblend has been around for a while, but in this case that's a big advantage: The blender mechanics remain as solid as ever, but this is one of the most affordable top-line models around, so if you have a limited blending budget this might be your first choice. This model comes with a 3HP motor, a tamper wand for encourage more stubborn ingredients to blend, and a large 64-ounce, BPA-free container. The blade assembly is also sealed, a surprisingly important blender feature that means the blades are far easy to clean, and the pitcher is easier to handle.
The downside to the solid features and low pricing is that the Cleanblend doesn't offer much that is exciting. The controls could have been found on the very first blenders, with an on/off switch, a pulse switch, and a basic variable speed dial. The pitcher doesn't have any modern grips or rubberized edges. This is a blender that works best if you're already comfortable with this format.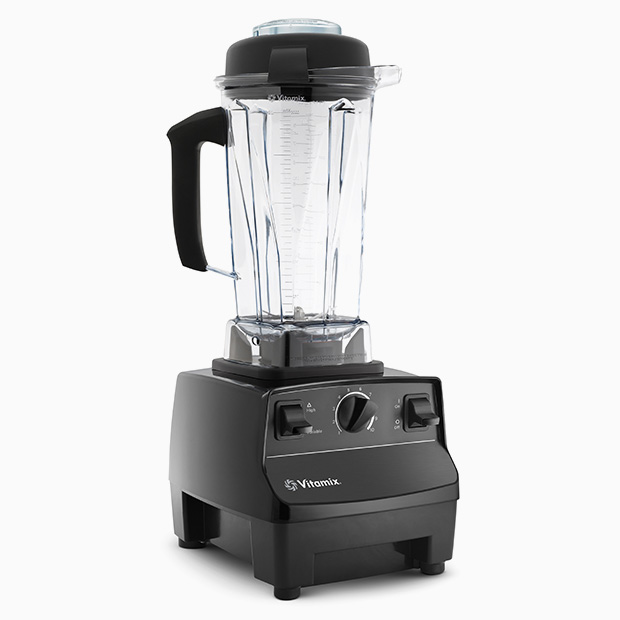 This Vitamix model has a lot of power, especially when it comes to the blade assembly. Vitamix blades are designed to liquefy in short order, while the container is made for strength and stability. If you like extra-smooth smoothies, soups, dips and similar recipes, this is Vitamix's specialty.
Of course, there's a trade for specializing in one task so well – there's not much else that really separates the Vitamix from, say, the Cleanblend. The controls are the traditional on/off, pulse, and variable speed. The container may be stable, but it's also tall and a little awkward to use and store. Vitamix scores a place on our list for its high-quality components and smoothie potential, but think carefully about what you want to blend before making a final decision.