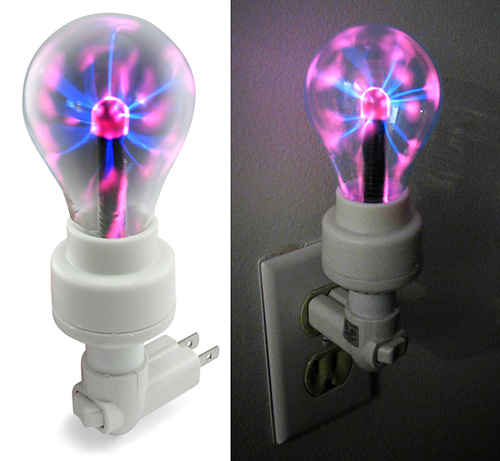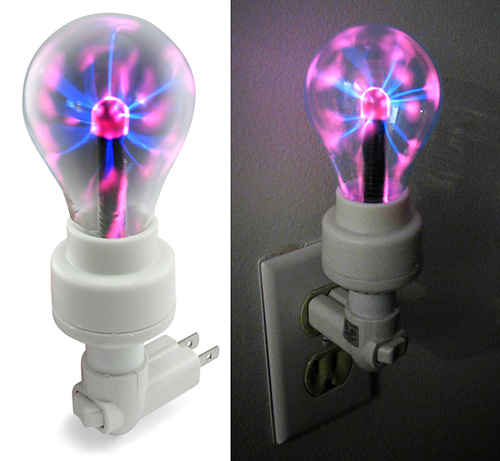 By Andrew Liszewski
I had no idea that the plasma bulb was not only great for decorating dorm rooms and mad scientist laboratories, but also for scaring away monsters and other creatures from a kid's room at night. But while it may deter those things that go bump in the night, I can only imagine that eery pink and purple glow will fuel their imaginations to come up with other things to be scared of when the lights go off.
Still, anyone who's ever played with a plasma bulb has to admit they can be pretty fascinating, and since they put out very little heat they're far less of a fire hazard than a traditional night light could be.
ThinkGeek's got them for $9.99 each, which isn't that bad given the bulb should last about 4 years.