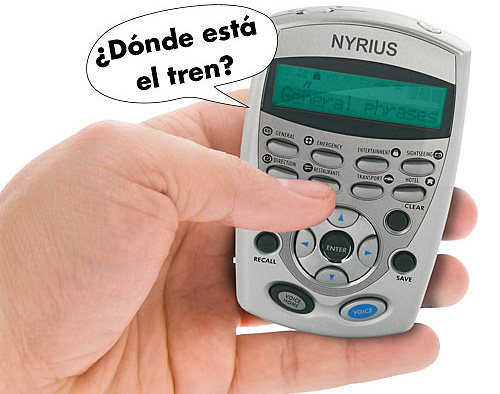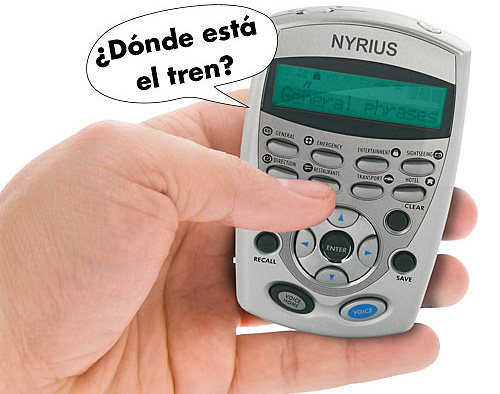 By Andrew Liszewski
If you're visiting a foreign land and don't know the language, the last thing you want to do is spend your time looking up translations in a book. So this pocket sized translator will not only display 8,400 phrases in 8 conversational categories, but it will speak them as well.
Supported languages include French, German, Spanish, Italian, Russian, Japanese, Mandarin Chinese, Swedish, Portuguese, Dutch, Turkish and of course English. It also includes a headphone jack so you don't walk around annoying the locals while you try to find the nearest bathroom. Of course with 8,400 phrases and no keyboard, I have to wonder how easy it is to find the words you're looking for.
It's currently available from Taylor Gifts for $69.98, and hopefully works a lot better than the Hungarian Phrasebook seen in Monty Python.
[ Talking Translator ] VIA [ Gear Live ]