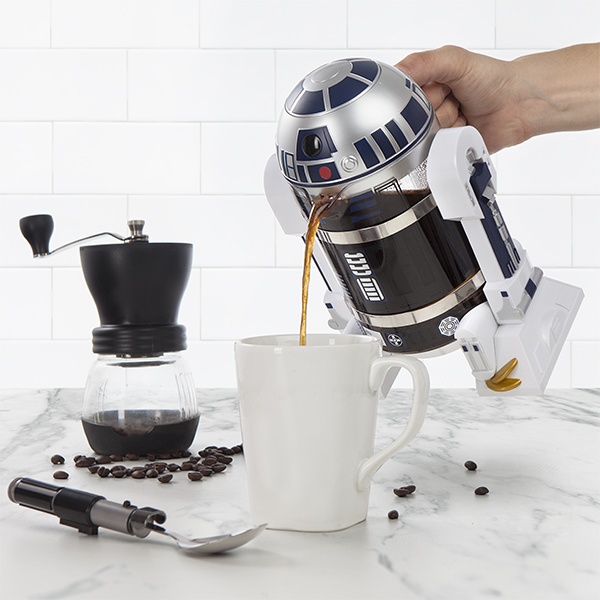 We could make all kinds of Star Wars puns while introducing this product. But it's too early in the morning, and we haven't had enough coffee, let alone any coffee poured from the insides of something as awesome as this R2-D2 Coffee Press. So you'll have to get by with our banal description and excerpted text:
Let R2 help you navigate your mornings more successfully with this Star Wars R2-D2 Coffee Press. He's happy to help a human in need. Put your grounds and boiling water in his glass body, brew for a few minutes, plunge, and he'll serve up 32 oz. of piping hot coffee. For folks playing along at home, that's 4 cups, so even if your motivator is so bad that the Jawas put you back on the scrap heap, he can still get you going.
Not that there'd be much else to talk about, really. It's a press, and it looks like R2-D2, and it's totally awesome. It's also priced just right at $40.
[ Product Page ] VIA [ ThatsNerdALicious ]