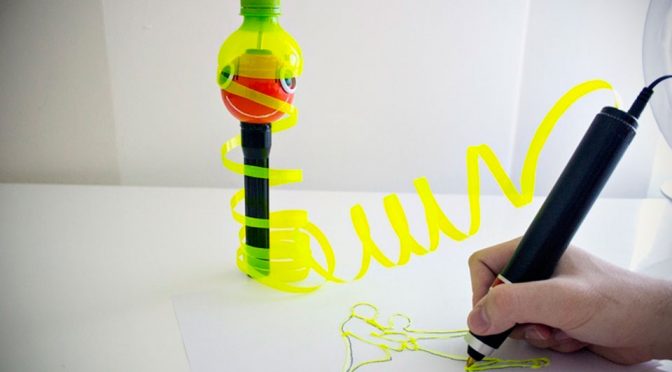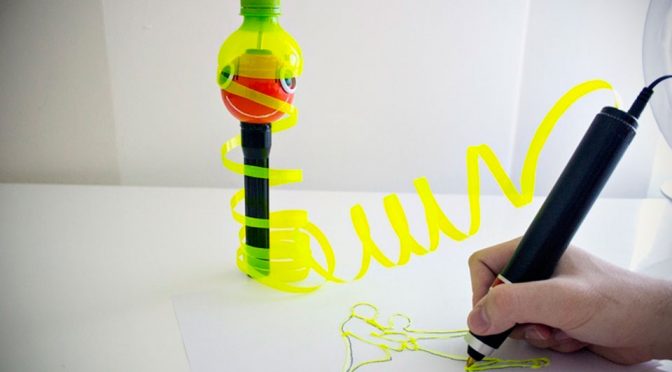 Some of you may remember the 3Doodler pen that allowed you to draw a real objet in thin air, in three dimensions, freehand. It extruded a melted plastic filament that instantly hardened, making it possible to draw complex structures. The Renegade Pen is just like that, but with one important twist: it prints 3D models by recycling your plastic bottles, files, and bags.
Renegade is designed to accept strips cut from PET plastic bottles, plastic bags, or even plastic files and in sizes ranging from 5-7 mm and thickness of between 0.14-0.35mm. It can also use standard filaments, such as PLA, ABS, nylon, TPE, HIPS, wood et cetera, as long as they are of 1.75mm diameter.
Bottles are easily turned into thin filaments using the ChupaCut plastic bottle shredder, filaments which are then fed to the Renegade Pen. You're then free to set the feed speed and the extrusion temperature (between 50-320 degrees Celsius (122-608 Fahrenheit)), which will help you fine-tune the viscosity and fluid properties of the extruding plastic. It's a cool idea, one that's both eco-friendly and thrifty at the same time (those PLA refills aren't cheap!). If you want your own, you'll have to part with £60, or roughly $80USD, and wait until February 2017 for shipment.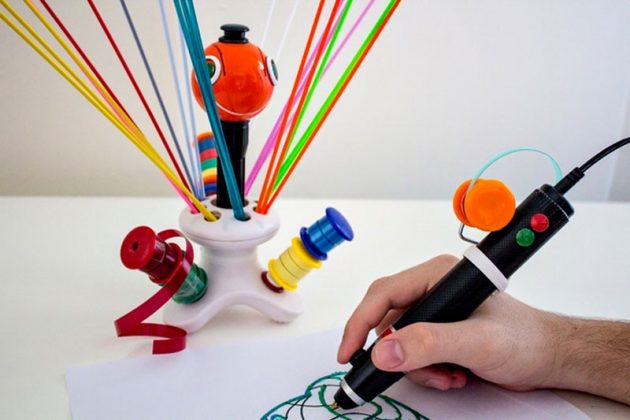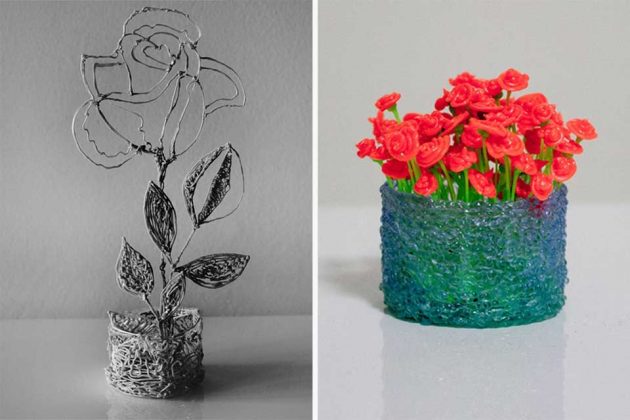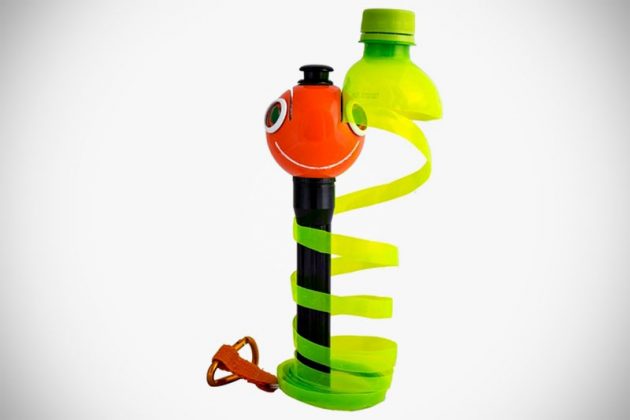 [ Kickstarter ] VIA [ MikeShouts ]